BET mailing list
Submit your email

BET on Twitter
Loading feed...
Charity number: 1077161
Company number: 3724349
News
The Blue Elephant Theatre never ever does things by halves
Please see our past programme section for reviews of past shows.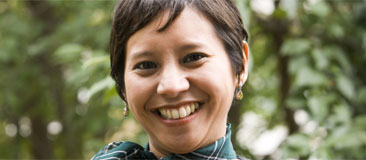 My knowledge of Camberwell is rather limited. But a quick Google search informs me it's home to London's largest teaching hospital, a host of elegant and well-preserved Georgian houses, and one of the oldest pubs in south London. A good start by all accounts.
And amid the 'Saaf London' hustle and bustle, not far from Oval station, lies a cultural gem – the Blue Elephant Theatre. The only theatre in Camberwell, BET was established in 1999 by writer and director Antonio Ribeiro, and was originally known as a showcase for foreign political theatre.
It is an intimate, 50-seat space where audiences can enjoy a varied programme, often showcasing emerging artists, and meet for drinks and a post-show natter in the bar upstairs. Hailed as the epitome of London fringe, the no-frills venue promises quality shows at affordable prices.
I spoke to Jasmine Cullingford, Artistic Director of the theatre, to find out what makes her – and the theatre – tick. An aficionado of the arts, adventurer, keen swimmer and wife to a music journalist, Cullingford has worked at BET for six years, clinching the job of artistic director in 2006.
A tiny theatre in Camberwell is putting itself on the dance map. Lyndsey Winship visits the Blue Elephant.
Tucked around an unassuming corner amid the tower blocks and low rises of a Camberwell council estate, a small but thriving theatre is probably not what you'd expect to find.
'People are always amazed: they say, "Why is there a theatre here?" says the Blue Elephant's artistic director, Jasmine Cullingford. 'And I say: "Well, people live around here, so why shouldn't there be a theatre here?"'. She's got a point.
Now celebrating its tenth year in the business, the Blue Elephant is one of a growing number of venues off the beaten track where dance fans can get their fix without even denting Zone 1.
Although the main thrust of the programme is theatre, the Blue Elephant is presenting an increasing amount of dance. This week, for example, sees the start of a two week run for director Sebastian Rex, who is creating a dance theatre piece set to Beethoven's 'Eroica' Symphony. Next month there'll be a showcase of work from choreographers Hagit Yakira, Maria Korsnes, Vanessa Abreau and Lorraine Smith of Silversmith Dance.
The theatre itself only has a capacity of 50, so even in the back row you're up close to the action. For dance audiences it can be an intense experience - especially if you're used to studying abstract geometry from the heights of the upper circle. These are real, powerful bodies, right in front of you, complete with flesh, discernible faces and flying beads of sweat.
The audience is a real mix : some locals from the estate and around, some regulars from Southwark (borough residents get cheap tickets) and curious theatre lovers from across South London. Cullingford is aware of having to get the balance right, programming accessible work and education projects for young people from surrounding estates, without sacrificing quality.
'A lot of people associate community theatre with amateur dramatics, but everything we do is professionally based,' she says 'People start here and go onto the bigger venues. It's high quality work'.
So if you want to catch emerging artists while they are still genuinely emerging, and perhaps you're the proud owner of an SE postcode, then it's worth remembering that as much as we may love the big guys, there is life beyond Sadler's Wells.