BET mailing list
Submit your email

BET on Twitter
Loading feed...
Charity number: 1077161
Company number: 3724349
Free to Act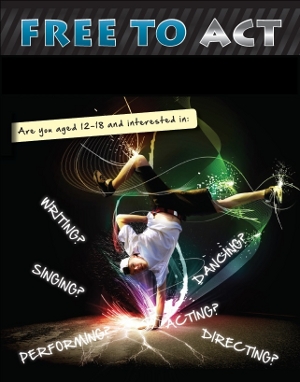 Free to Act is currently not running. Please check back or get in touch for updated information.
Free Drama & Performing Arts Workshops for children aged 6+.
Free to Act Performing Arts Group
Free to Act is an innovative project which provides a space where young people can come and refine their skills and showcase them through theatre performances. The Free to Act group specialises in bringing out the hidden potential within young people – giving young people the freedom to step out of their shells and act upon their creative thoughts, dynamic ideas & social themes which influence their lives. The group welcomes young people of all abilities and skill sets.
Free to Act Performing Arts Group Aims
To build confidence, and offer young people exciting extracurricular activities
To create opportunities for young people to explore their personal gifts and talents
To create a group which offers a safe haven for young people to develop their skills and talents
To raise awareness of pertinent issues that affect young people
To create opportunities for young people to meet other young people and make new friends
Free to Act has finished for the term - please check back for details of sessions in the new school year.