BET mailing list
Submit your email

BET on Twitter
Loading feed...
Charity number: 1077161
Company number: 3724349
Mad about the Elephant?
Join our new Friends' Scheme!
The Blue Elephant is a small charity which reaches more than 5,000 people each year, through our professional and participation programmes. We aim to give creative opportunities to those who might otherwise miss out on them and we work really hard to keep offering as much as we can.
It's very tough, especially as funding gets tighter each year, and we would appreciate it so much if you joined our Friends' Scheme and helped us carry out this work. Even a small donation can make a big difference to us. For more information, please click here.
"The wonderful Blue Elephant Theatre"
"Thinking big for a little venue"
"This quirky oasis of a theatre is a charming hidden gem in South London."
"Camberwell's coolest venue"
"Fringe theatre at its finest"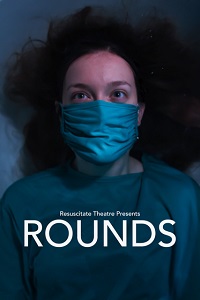 Kal is seriously considering sedating the next patient who asks to be treated by a proper English doctor. Dom just wants to get into the shower while there's still hot water. Felicity is living for the weekend. Lucy got her last choice ward and feels like she's drowning. Tom's getting good at tuning everything out and would quite like to keep it that way. Grace is just looking for someone to feed her cat while she's on call.
They all work in the hospital down the road from you.
Resuscitate present a collection of the sometimes funny, sometimes tragic true stories from the inside of the surgical mask. Follow the paths of six junior doctors as they struggle to balance the pressures of the ward against their personal lives.
Rounds features stunning physical work from Lecoq ensemble interwoven with projection and visual theatre.
Praise for Rounds
"Rounds is a lesson in vulnerability. Without vulnerability we will never learn and we will never recover." Exeunt Theatre Magazine
"One of the most important things the show conveys is the psychological state of the Junior Doctors." Female Arts
Recommended for ages 12+
Post Show discussion on Friday 24th March
Panel will include:
Resuscitate Theatre, Doctors Support Network, Creative Dissent and Docs not Cops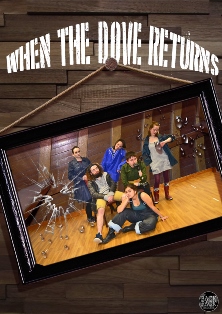 The survivors of a flood have been stuck on a ship for thirty days. As the damage done to their world becomes clear, they have to find a way to rebuild their lives…How much humanity will we sacrifice when our lives are at stake?
This new, ambitious devised piece by Backpack Theatre combines touching observations and outrageous humour in a dynamic, physical piece that is sure to make the audience laugh, gasp and reflect.
Following their debut in 2016, with Bibs, Boats, Borders & B*stards about the refugee crisis, described as a "great first show", "tear-jerking" and a "call for individuals to take greater responsibility", Backpack Theatre stages a new call-to-arms piece about the long-term effects of our carelessness.
Contains some nudity. Recommended for ages 16+.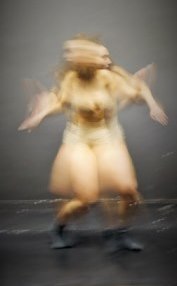 they call me a little grown up, see, I am upset because I've always been stuck
Two dance pieces collaboratively investigate the secret lives and intimate spaces of public loneliness. Both works have explored a gendered approach towards 'capturing intimacy' within virtual and live spaces. Through a process of visually documenting women in their private and 'safe' spaces, the work tackles questions about public loneliness.