BET mailing list
Submit your email

BET on Twitter
Loading feed...
Charity number: 1077161
Company number: 3724349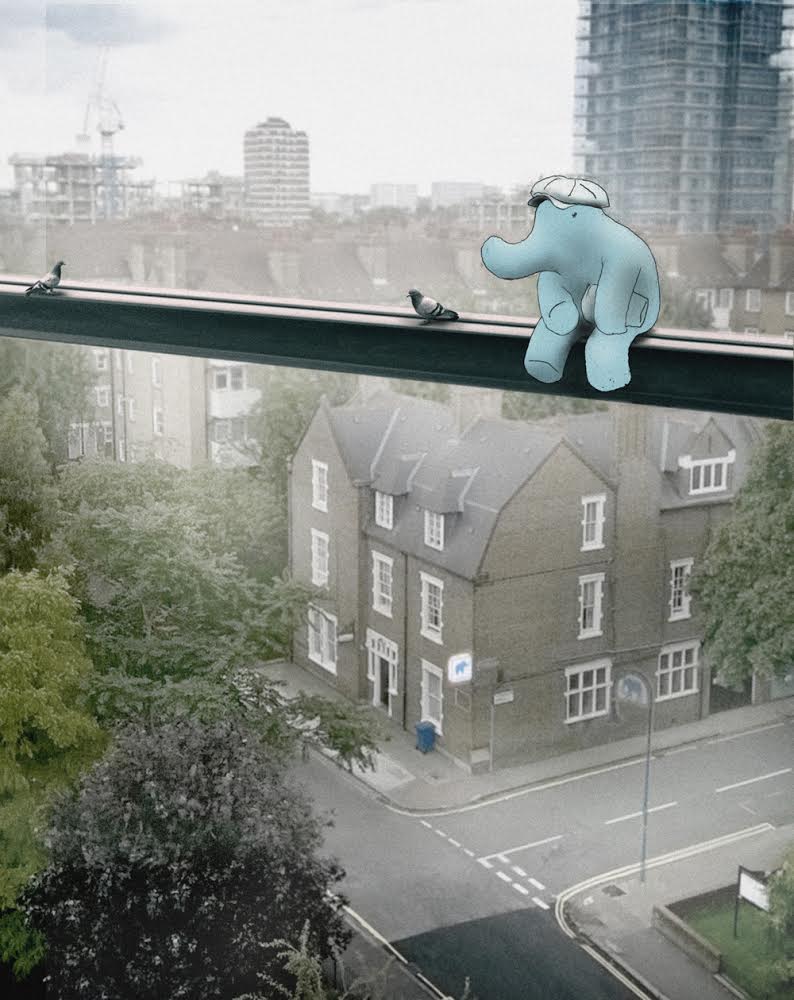 "The wonderful Blue Elephant Theatre"
"Thinking big for a little venue"
"This quirky oasis of a theatre is a charming hidden gem in South London."
"Camberwell's coolest venue"
"Fringe theatre at its finest"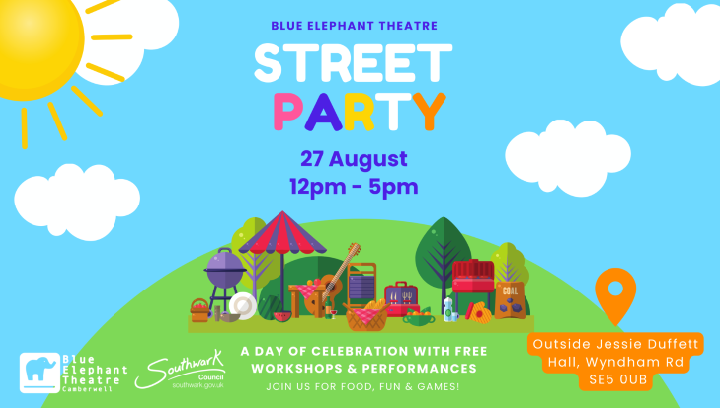 We are back for another Street Party!
Join us on Saturday 27 August from 12pm to 5pm for a street party on the Wyndham Road side of the Jessie Duffett Hall!
Supported by Southwark Council's Cultural Celebrations Fund, it will be a family-focused day with workshops and performances and be open to all.
Live music, dancing, performances, workshops... It's a day of celebration and a chance to get to know Blue Elephant and its activities better!
FREE
Schedule TBA
Blue Elephant Theatre will be open for bathroom facilities, just a few minutes walk away.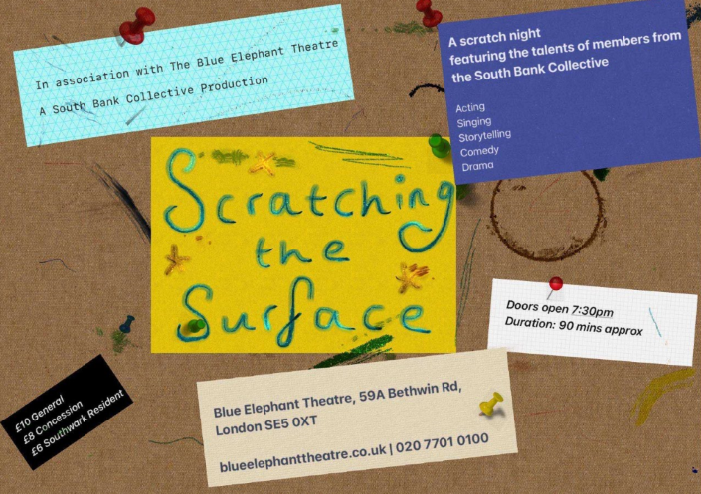 An evening of theatre, music, storytelling and comedy, presented by the recent LSBU graduates of South Bank Collective.
Line-up:
•'This is not for you' / 'Silence is the most deafening sound' by Lilly Eve Kardani-Zadeh
• Borders by Chi and Georgie
A fragmented, non-linear work-in-progress exploring borders - not just in the physical sense.
• Heresy by Billy Rose Davis
Think the Greek Gods were real dicks? Want to see them getting their asses handed to them? By whom you might ask? Well, who else but themselves? In this comedy musical about hubris, power, and temptation, will the Gods of Olympus be able to hold onto their power or will they fall from grace…
The performance will include a few songs from the in-progress show, including "Heresy", "The Apple", "Grown-Ass Woman" and more…
• It Takes Courage by Alicia Ellis
Addressing themes of life, obstacle and fulfillment, It Takes Courage is a truthful insight into humanity and the barriers we overcome throughout our lifetime. It Takes Courage is a play under development depicting a collection of stories that all can relate to. Audiences will recognise and learn that they are not alone in what they face, and that there is real fearlessness in unapologetically being you. The segment of It Takes Courage presented serves as the
opening for the play, setting the scene for the themes and stories to come. This will be presented through recorded audio and visual imagery as a gateway into the world of the play