BET mailing list
Submit your email

BET on Twitter
Loading feed...
Charity number: 1077161
Company number: 3724349
"The wonderful Blue Elephant Theatre"
"Thinking big for a little venue"
"This quirky oasis of a theatre is a charming hidden gem in South London."
"Camberwell's coolest venue"
"Fringe theatre at its finest"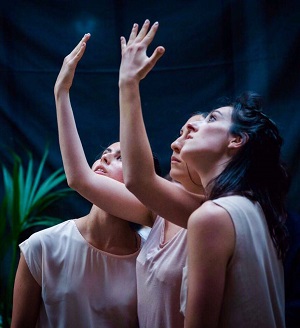 A story of the self and its double, inspired by Edgar Allan Poe's play William Wilson, is told in this dance performance. It is a game in which different parts of human personality affect and direct the protagonists in the struggle of the self to recognise its diverse sides. During the act, two individuals play with their reflections, bridging the gap between the face and its reflection, between light and shade, between the one who is watching and the one who is being watched. The immersive installation is used as an architectural metaphor, highlighting the very elements of space, suggesting that the boundaries and lines we draw within ourselves about who we are and what we can do are a perception of the mind and a result of a reflection.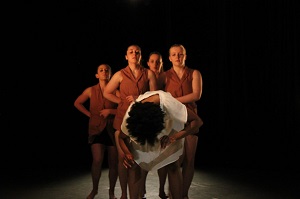 Morir Soñando is an exploration of Dominican identity, which deconstructs the national dance Merengue and experiments with how this form of dance translates to the bodies of non-Caribbean dancers.
The work navigates the performers' understanding of the culture through the use of Merengue music, language and hip movements. Through this exploration, a story starts to unravel revealing betrayal, agony, and power.
Morir Soñando is a roller coaster that will pull the audience along, even those not ready for the ride…