BET mailing list
Submit your email

BET on Twitter
Loading feed...
Charity number: 1077161
Company number: 3724349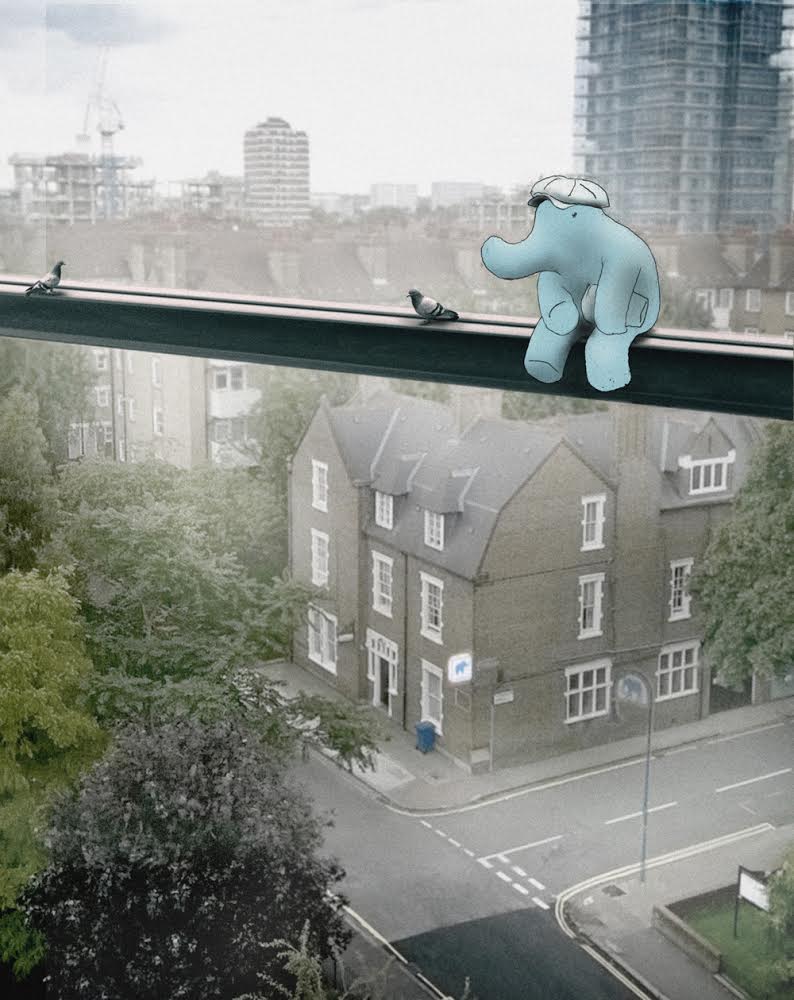 "The wonderful Blue Elephant Theatre"
"Thinking big for a little venue"
"This quirky oasis of a theatre is a charming hidden gem in South London."
"Camberwell's coolest venue"
"Fringe theatre at its finest"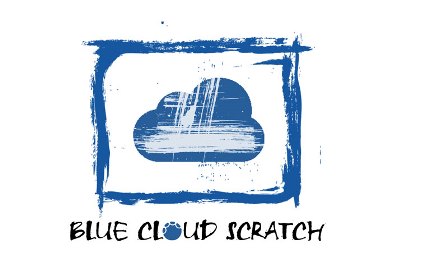 Blue Cloud Scratch is an exciting new dance scratch night, showcasing works in progress from a diverse range of choreographers, and is curated by Blue Elephant Theatre and Cloud Dance Festival. Blue Cloud Scratch aims to encourage and provide emerging dance artists with opportunities to present their works in progress and receive feedback from audiences and peers.
For more about the Blue Cloud Scratch and Cloud Dance Festival, click here.
The Left Hand Path - Lucy Palmer Dance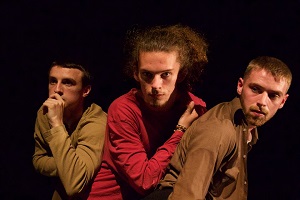 Walking through life with socially acceptable masks, pulling the veil across each urge we choose to suppress. The Left Hand Path will explore the dark side of the psyche through an intrinsically woven male trio. Three bodies in space discovering their shadow side, unable and unwilling to accept the animalistic nature, envy and rage.
Lucy Palmer's choreographic work includes: 140BPM, The Latest Pair of Jimmy Choo's, To See, Scratch Mark and How am I not myself? These have been presented at: The Crypt Gallery, The Place, and Woking Dance Umbrella. Lucy achieved her MA in Choreography from Middlesex University mentored by Christopher Bannerman, Emilyn Claid and Angela Woodhouse.
Choreographer: Lucy Palmer
Performers: Joey Barton, Harry Parr and Riley Wolf
Photo credit: Yulia Antonov
Wom(b)an – Mητ(έ)ρα - Despina Mavrou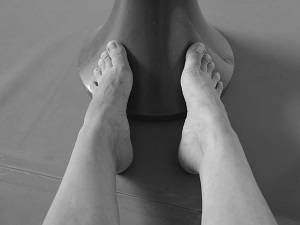 Woman – mother – creator.
In the UK, 1 in 5 women are likely to have a hysterectomy by the age of 60. What does it mean to have/not have a womb and how is one's identity affected by it? Exploring the ways a body can create, the loss of the ability to create life enables the creation of this piece.
Choreographer & Performer: Despina Mavrou
Despina Mavrou is artistic director and co-founder of Piece by Piece dance company. She trained in classical, modern and contemporary techniques and choreography in Cyprus and London. Despina's choreography is concerned with issues that affect her personally, as well as societal matters that affect women widely, and tries (and occasionally succeeds) to inject some light-heartedness and humour into her work.
This solo was created through a one year residency at Space@Clarence Mews, with mentoring and support from Caroline Salem.
Photo credit: Despina Mavrou
Living is Dancing - Justine Reeve and Company
Living is dancing explores the desire that dancers have for finding performance work, voyeuristically watching four dancers trapped in the audition process. It embodies a time when you are at your most optimistic, naive, venerable, self-conscious but determined to spend a lifetime in dance, before you grasp that nettle. Performed by dancers from companies apprentice programme and aimed at KS3/KS4.
Choreographer: Justine Reeve
Performers: Xanthe Wilson, Hester Gill, Ella Fleetwood, Vicky Mead & Katherine Voget
Music composed by: Paul Sandrone
Voice: Justine Reeve
Film/photos: Jeremy Reeves
Justine Reeve and Company make work that reveals the diverse state of existence exploring the unhinged aspects of the human condition. There is an on-going exploration of the relationship between movement, text, music and comedy and how these forms can be used to reveal a mischievous and poignant expression. This has been revealed more recently in her irrepressible web series Smacks of Naff.
aLove Story - MCDC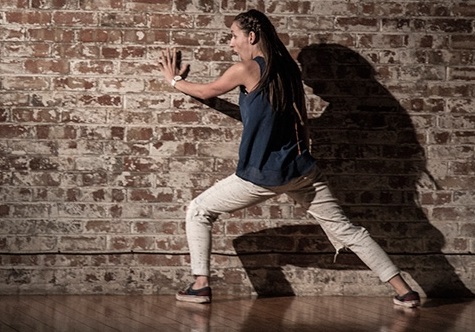 Are we more devoted to gadgets than our loved ones, seeking positive reinforcement and emotional attachment from our phones in place of other human beings? aLove Story takes you on a journey we can all relate to. In a digital age, this piece explores the attachment love can bring.
Choreographer & performer: Michaela Cisarikova
Spoken word artist: Malin Smedhagen
Photo credit: Imoje Aikhoje
MCDC was founded by Artistic Director and Choreographer Michaela Cisarikova in 2014 in London. Commissions and other Performances include: Breaking Convention 2017 at Sadler's Wells, Emerge Festival 2016, Resolution 2017, The Living Advent Calendar at Folkestone, East London Dance, Junction Dance, The Space Theatre, The Broadway Theatre, The Longfield Hall, Stara Arena (Czeck Republic), Dom Kultury Cadca (Slovakia), Nakuru Players Theatre (Kenya), Footprint Festival and others. MDCD's mission is to challenge creativity; explore diversity and broaden audiences within dance.
Return to Troy - Sarah Louise Kristiansen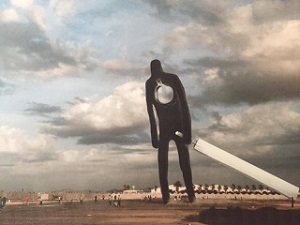 Return to Troy is inspired by Homer's Odessey. In an abstract dreamlike state Ulyssus returns to a destroyed Troy, aware that in any war that is won, a loser also exists. The piece is inspired by current global political affairs which relates to Homer's Odessey by sharing stories of belonging, displaced bodies and desolate memories.
Choreographer: Sarah Louise Kristiansen
Image credit: Muhannad Shono
Danish-born choreographer Sarah Louise Kristiansen has worked internationally in prestigious venues including The Royal Albert Hall, The Kremlin Theatre, The Gwangju Biennale, The ICA and has completed further training at Millennium Dance Studios and EDGE Pac in Los Angeles. Additionally she has spent time in the Shaolin Temple in China, researching Shaolin Wushu martial arts. Sarah Louise has travelled the world dancing and running successful projects globally, including with her company Making Dance Happen, which she decided to establish to promote community development through international research excursions for young artists.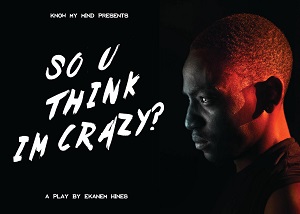 "Who would have thought I would end up like this?"
This hard-hitting emotive production explores the issues surrounding the mental health system in Britain today told through the eyes of a young black man.
Using dance, poetry and music this multi-sensory experience will take you from the streets of London to the secure wing of a psychiatric hospital.
Know My Mind (KMM) is a community theatre group in Croydon, London shining a spotlight on mental health issues from the perspective of service users and carers. So U Think I'm CraZy? is written and directed by KMM co-founder Ekanem Hines, a retired Social Worker with over 30 years experience specialising in mental health.
So U Think I'm CraZy? has sold out previous performances and been endorsed by the Mayor of Croydon and professionals from the Royal College of Psychiatry.
Age Guidance: 16+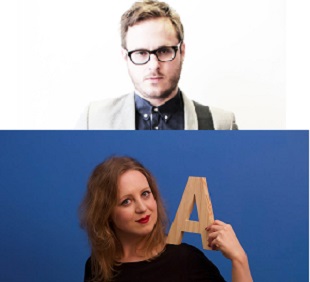 Join us in June for Edinburgh Fringe previews at Blue Elephant Theatre!
Annie McGrath: Ambivert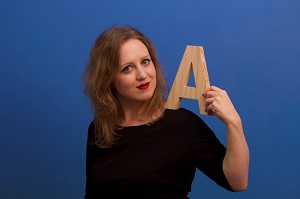 After last year's joke did so well (Dave's Top Ten Funniest Jokes of the Fringe 2016), Annie returns to Edinburgh with another one. Annie has written and performed on ITV2, Channel 4, BBC Radio 4 Extra and BBC Radio Wales.
'A real master of deadpan… delightfully dry' (Skinny)
'A flair for perfectly cutting short silliness with deadpan punchlines… Hilarious' ★★★★★ (EdFringeReview.com)
'Beautiful timing and spot-on delivery' ★★★★ (TheTab.com)
'McGrath's dry sense of humour together with cool deliveries works a treat… Ridiculously funny' ★★★★ (TheEdinburghReporter.co.uk)
Gareth Richards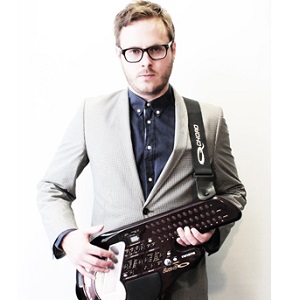 Gareth Richards' hilarious stand-up, silly jokes and gorgeously low-key comedy songs have made him an instant favourite on the comedy circuit. In 2010 he was nominated for Foster's Edinburgh Comedy Award Best Newcomer.
Gareth has appeared on Russell Howard's Good News, Live at the Electric (BBC3) and live on Radio 1. Gareth co-hosted Frank Skinner's Sony award-winning Absolute Radio show for two years and supported Frank on his 2014 tour.
Don't miss the chance to see Gareth try out new material for his next Edinburgh Fringe show.
'A delightful hour of comedy' The Guardian
'A quietly-clever craftsman with a big future' Bruce Dessau, Evening Standard
'His material has a delicious otherworldly quality' ★★★★ Chortle.co.uk