BET mailing list
Submit your email

BET on Twitter
Loading feed...
Charity number: 1077161
Company number: 3724349
Information for companies
The Blue Elephant is renowned for giving a chance and genuine support to emerging or relatively unknown artists and taking the risk of showcasing challenging work
⚠️ UPDATE - JANUARY 2023: due to the change of our funding status, Blue Elephant Theatre will pause its programming from April 2023 onwards.
We are still accepting hire requests, and are probably more suitable as a rehearsal venue while we can establish a package for hiring for performances - please enquire by emailing hires@blueelephanttheatre.co.uk.
We hope to produce short festivals of new work later on depending on our funding situation - if your piece is suitable for this, please still do submit your work and we will be in touch.
We are a 50-seat black box theatre, with level access from the street and an accessible toilet on the same floor. Our stage area is approximately 7.5m by 5.5m, and ideal for rehearsals, workshops, readthroughs and other events. Please get in touch if you have any questions or would like to make a booking!
Theatre
LIGHTING EQUIPMENT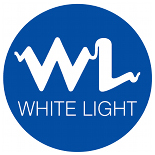 1 × ETC Smartfade Lighting desk (48 Channel)
6 x Par 64 (CP62)
4 x Par 16
8 x CCT Minuette Fresnel
3 x CCT Minuette PC
2 x CCT Minuette Profile
3 x 1K Starlette Fresnel
1 x Harmony Fresnel
2 x Source 4 Junior Zoom
1 x Source 4 50 Degree
1 x Pinspot
1 x 1K Farse Flood - Currently used as house light
4 × ACT 6 Dimmers (24 channels. No grelcos to be used)
4 x Floor Stand
Various Lengths of 15A TRS
SOUND EQUIPMENT
1 × Behringer - XENYX X2222USB 22 Channel Analog Mixer
1 x Tascam MD301 MkII Minidisc Player
1 x Sony CPDXE270 CD Player
1 x Cambridge Audio DVD55 DVD Player
1 x Toshiba V853UK VHS Player
3 × SM58 Microphones (not wireless)
3 × Mic Stands
OTHER
1 × Talkback Master Station
2 × Tec Pro Headsets
1 x Nobo X20p Projector (2000 lumens XGA)
6 x Stage Weights
x1 Projector Screen (413cm long by 286cm high)
Theatre plan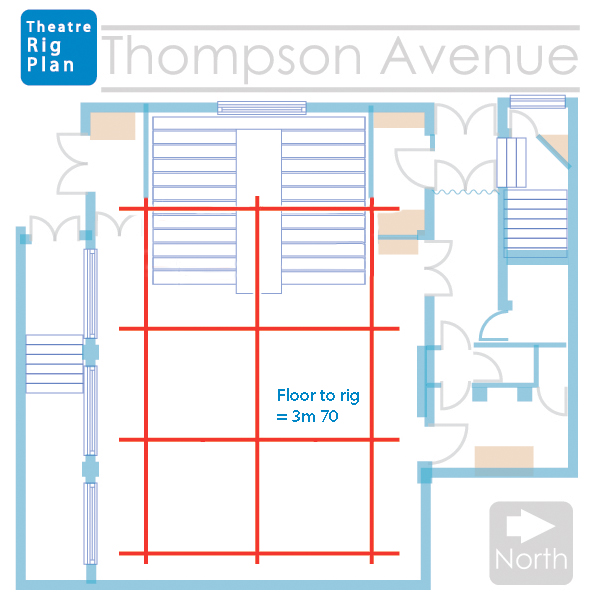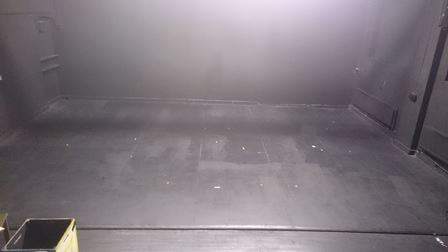 Gallery plan