BET mailing list
Submit your email

BET on Twitter
Loading feed...
Charity number: 1077161
Company number: 3724349
What's on
The Blue Elephant should be on every theatre goer's map
An Elephant Never Forgets...
Past shows at the Blue Elephant: if you didn't catch these the first time round, here's your chance to see them elsewhere!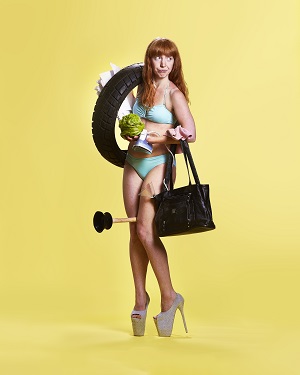 Look. (point) You've never had it so good. We. Are moving. Forward.
Outlandish, bold and highly entertaining, This Really Is Too Much delves into a world of farcical stereotypes and preposterous power struggles. With irreverent physicality, four characters wrestle with restriction, gender and performance of identity, trying desperately to work out which box they fit into.
Raucous and thought provoking in equal measure, Gracefool's genre-busting performance reveals the downright absurd realities of what it means to be a 3-dimensional, high definition, water-drinking, salad-eating, moisturizing WO-man in modern society. Dripping with virtuosic charm and anarchic wit, this is feminist comedy dance at its very best.
There will be a post-show discussion following the performance on Saturday 12th November.