BET mailing list
Submit your email

BET on Twitter
Loading feed...
Charity number: 1077161
Company number: 3724349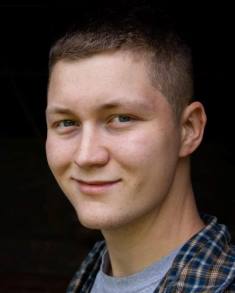 Justice is the first show Rees has written and directed, initially writing the play to raise awareness of knife crime after it affected him and his family. Justice runs at the Blue Elephant from May 21st to 25th.
How did you come to working with the Blue Elephant?
Before this show, I would always hear about the Blue Elephant Theatre being very welcoming and strongly connected to its local community. Romy Iris Conroy (Associate Director) had worked with the Blue Elephant in the past and highly recommended getting in contact with them as the theatre felt appropriate for the play that we were planning to do.
What is Justice about and why is it important now?
Justice is story about what certain young people face in today's climate with regards to knife crime. It focuses on a young Black male who is not only a victim of knife crime but feels betrayed by those he should be able to trust. It was important to me originally as knife crime has affected my family. With the drastic increase in knife crime in the last few years and the extensive research I did with the subject, I realised that this issue is now more important than ever.
How do you approach the subject matter in performance?
Theatre is such a wonderful place. A liberal and safe space where there are rarely any limitations. Whereas the news is very much sensationalised and doesn't provide the context that people really need to see. When they talk about knife crime it feels very emotionless, as if the next victim is just another statistic. They never really explore the affects it has on families and communities and, most importantly, the root cause of why it has become a prevalent issue in today's society. As part of my research I read the book Why I'm No Longer Talking to White People about Race by Reni Eddo-Lodge. The book goes into great detail about the faults in our justice system over the years and the racial bias that comes with it. This book gave me so much insight and informed the staging of the play, which aims to subtly suggest the ways in which this predominately white justice system affects our society. Performance doesn't just tell a story, it gives so much more.
What moments in rehearsal have stood out for you?
I think the most interesting yet challenging part of rehearsals have been staging the non-naturalistic parts of the play. Within the play there are poems paying tribute to real life victims of knife crime and what they achieved as people. These moments draw away from the naturalism of the story's narrative. We've done a lot of playing and exploring with how we want to present these poems as we are performing them through physical theatre. These are being coordinated by our Movement Director, Kieton Saunders-Browne.
Why should audiences come see Justice?
Everyone is welcome to come see Justice. I think the audience that should come see Justice are the ones that aren't aware of this issue or at least see it in a one-dimensional way. After all, that's what raising awareness is all about.