BET mailing list
Submit your email

BET on Twitter
Loading feed...
Charity number: 1077161
Company number: 3724349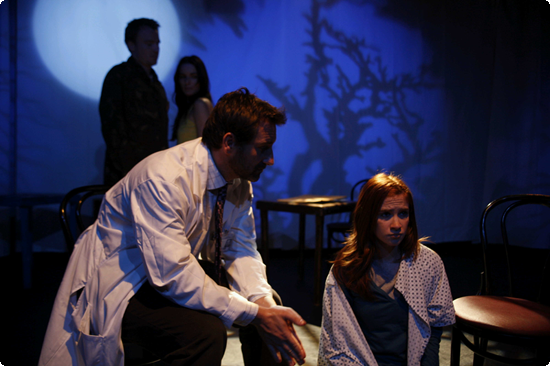 In the psychiatric unit of a large urban hospital, Dr Jones conducts a first interview with Jamie:
"Am I broken?"
"I think you are"
"You see the cracks?"
"Some"
But things are not so straightforward. Unseen to Jones, Jamie is shadowed by Angella, a second personality you wouldn't wish on your worst enemy…
A practising psychiatrist, Brockman's play is based on true accounts. His work was included in the Samuel French Best Short Plays of 2001 & 2005.
Press

"Richard Brockman's play contains moments of sheer brilliance, insight and imagination when dealing with Jamie's story. There are episodes of self-discovery that quite rightly deserve him the title of psychopoetic writer, with beautifully crafted denouement and well chosen metaphors" The Stage