BET mailing list
Submit your email

BET on Twitter
Loading feed...
Charity number: 1077161
Company number: 3724349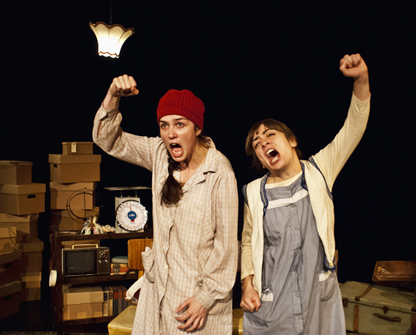 Two elderly Spanish sisters live in a foreign land against the backdrop of a battered rug and a mountain of mysterious boxes. They share an existence of outrageous defamation, tender reminiscing and pure madness, careering between affection and annoyance. But amidst an ever-changing reality, is their behaviour just eccentricity or something more destructive?
'You and Me' is a touching story with sparkling dialogue and witty observations, that explores old age with humour, imagination and tenderness.
Reviews
Reviews

"You and Me is surprisingly funny"

"Demonstrates character acting at its best."