BET mailing list
Submit your email

BET on Twitter
Loading feed...
Charity number: 1077161
Company number: 3724349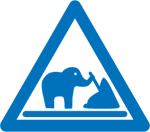 Werfel Vs Odets
Writer: Michaela Ronzini
Translator: Penny Black
Director: Christopher Gutmann
Cast: Saul Reichlin & Tom Sykes

Los Angeles 1943: Franz Werfel has written a play based on his personal experiences in exile from the ever increasing expansion of the Nazis. The United States Theatre Guild brings in former leading New York playwright Clifford Odets to give the play a 'make-over' to appeal to American audiences. In this fictional account of an actual event, who will win this battle for Broadway?

Good Hands

Writer: Emily Hunka
Director: Emma Hewitt
Cast: Sian Breckin, Laura Glover, Gareth Richardson, Simon Ryerson, Alex Watson, Fiona Whitelaw & Ben Wigzell

A child is taken away from its family. Better off? Or in some imaginable danger in the hands of people that think they know best?

A look at the intricacies of family relationships, how children are cared for and when things are taken too far.

God Explodes Laughing

Writer: Dorit Makleff
Director: Ellie Joseph
Cast: Matthew Delgaram-Nejad , Leanne Hall, Jessica Knight, Sam Lester, Robert Pearce & Julie Sandiford

Part love story, part dreamlike soul-searching, God Explodes Laughing invites us to consider free will versus predestination through the lives of Udi, an Israeli photographer who lost his legs as a young soldier, and Lora, a British news reporter who travels the world telling other people's stories instead of living her own.

The Defence

Writer: Duncan Gates
Director: Serena B Robins

A young man is accused of killing a police officer, but after the dust has settled, who is really on trial? A play about love, evil, innocence and belief, where accusation is easy and defence is the hard part.

Experiments with Chai

Writer/Director: Serena B Robins

A group of friends reunite after ten years and discover how differently their lives have changed. What painful secrets are shared over a cup of 'Chai'? And what courageous choices have to be made?