BET mailing list
Submit your email

BET on Twitter
Loading feed...
Charity number: 1077161
Company number: 3724349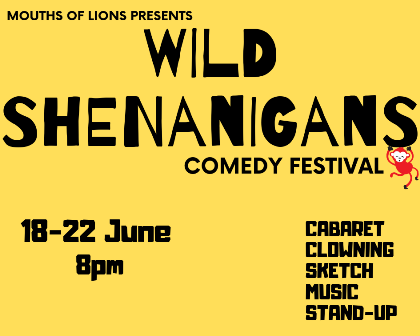 Wild Shenanigans is a festival of clowning, slapstick and mayhem. Join us for a week of wild comedy created by some of the UK's most talented idiots. With cabaret, clowning, stand up, sketch, music and more, there is something for everyone. Come and laugh at comedy in all its ridiculous forms with the infamous stage diva Nina Divina from Tuttifrutti cabaret, Russian clown Julia Masil (Pete Nash Comedy Award Winner), Viggo Venn the Viking (Best Comedy Award Winner, Adelaide Fringe) and many more!
Who's up for some Wild Shenanigans?
Tragic Scenes of Legendary women where snakes were (kind of) present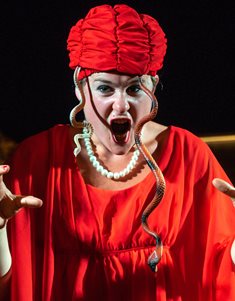 18th & 19th June
Two clowns. Some legendary women. Lots of snakes. A guaranteed tragedy.
Join Nina Divina - actor extraordinaire - and her faithful assistant Lucia Bombilla as they attempt to stage the most tragic scenes of legendary women...and snakes.
Expect fierce flamenco dancing, seductive apple munching and that classic hit song we all know and love: "I'm not a woman, I'm a snake!". An anarchic, silly, fun-filled hour of clowning and cabaret that celebrates all things woman (and some things snake).
Mighty Boosh with Smack the Pony's sly feminism all wrapped up in one glamorous clown cabaret.
Devised by Nina Divina and Lucia Bombilla.
A Mouths of Lions and Tuttifrutti co-production presented as part of Wild Shenanigans comedy festival.
Love songs to Guinea Pigs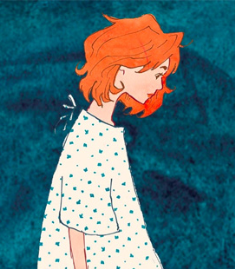 20th June
Award winning comedian and clown Elf Lyons presents a surreal tale of love and loneliness. In the style of a 1980s Elton John rock concert.
In October 2018, Elf was taken to hospital and told it was best she never perform again.
After months lying on her back and recovering from spinal surgery, Elf had to rethink what she was going to do*. This is the show she devised in response : A work-in-progress show about being a work-in-progress.
Music, Mime, Clowning and entirely true stories, join Elf as she embodies her inner Elton on an absurd narrative of love, heartbreak, hospitals, friendship, romance, re-learning your own body and rodents.
This is the perfect show to take a tinder date to, an ex, a friend who is going through a difficult divorce, that guy you know from your book group, your step-mum as an attempt to 'bond' and indeed your work team on a social outing. Or just come on your own and be a legend.
(*One of the things Elf DID decide to do was rescue two Guinea Pigs.)
We Must Live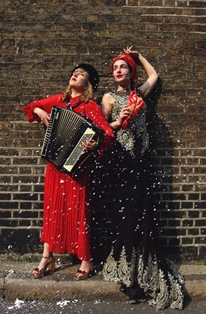 21st June
Julia Masli and Tatiana Collet-Apraxine AKA The Pushkinettes present their London premiere of "We Must Live"
Two absolute idiots host a traditional Russian state funeral for Anna Karenina. You are invited, along with Queen Elizabeth II; Frida Kahlo; Tsar Alexander II, Joan of Arc, Wolfgang Amadeus Mozart, Barack Obama and many more.
This buoyantly desperate, epic, ridiculous show merges clowning, physical theatre and Russian classics.
Viggo the Viking - CANCELLED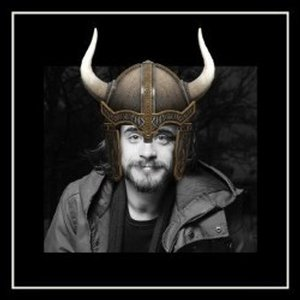 We apologise, however, due to unfortunate circumstances tonight's show Viggo the Viking has been CANCELLED.
22nd June
Venn presents his work-in-progress of Viggo the Viking.
Best Comedy winner, Brighton Fringe 2016 (Zach & Viggo). Best Comedy nominee, Fringe World 2018 (Pepito). From the deep forests and tall mountains of Norway comes Viggo the Viking, the dumbest viking in the world. A new show from Gaulier-trained clown Viggo Venn. 'My cheeks were aching with laughter' ★★★★★ (FringeGuru.com). 'I laughed so much my face hurt' ****1/2 (Latest). 'Chaotic Masterpiece' ★★★★ (List).