BET mailing list
Submit your email

BET on Twitter
Loading feed...
Charity number: 1077161
Company number: 3724349
What's on
The Blue Elephant should be on every theatre goer's map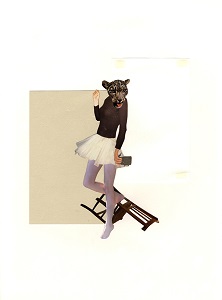 For this latest exhibition at Blue Elephant Theatre, Duncan McAfee presents as set of 12 photo-montages. The images are collaged from old personal and family photographs spliced together with magazine and catalogue cuttings. This growing series constructs characters that reoccur and interrelate, weaving together truth and fiction, mythologising personal history as as darkly comic other-world. For Nostalgia's Dance these analogue cut-and-paste works are presented as limited edition digital prints on photographic-paper, somehow re-presented in the language of the holiday snap. With photography comes the veneer of truth; the creative invention has replaced the original memory.
The exhibition can be viewed pre- and post-show and by appointment (by calling 020 7701 0100) Mondays to Fridays.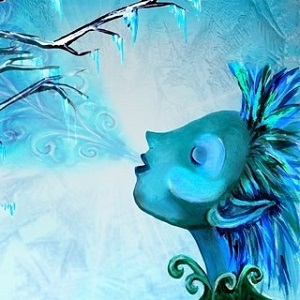 Tickets are now only available for the Saturday show at 5:00 pm. All other shows are sold out.
A magical, wintry production brings Jack Frost to life through puppetry, live music and enchanting storytelling.
Jack is unaware that his frosty touch causes havoc everywhere he visits. One day a small girl spots him out the corner of her eye and Jack is no longer alone. She reaches out to him despite his icy hands and realises what it must be like for him to never have felt the warmth of another's touch. A story of friendship and bravery to warm our hearts this winter.
Meet our mischievous sprite as he takes us on a snowy adventure and spreads winter wherever he goes. But wrap up warm or you'll catch him nipping at your fingers and toes!
Moon On A Stick transform the stage once more using their unique combination of light play, song and visual theatre to re-imagine this well-known Nordic legend. A playful production perfect for children 3+.
Jack Frost Trailer from Moon On A Stick on Vimeo.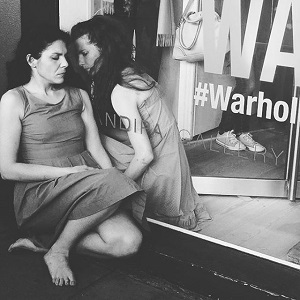 CANDID is an enigmatic 'performance-ritual' about the complexities of female friendships. Two women play a raw and dangerous game of Truth or Dare, setting each other a series of provocative tasks using words, intense physicality and video. Fragmented, episodic, highly sensory and symbolic moments weave a powerful and absurd 'web' made of shared intimacy. In this world anything can be revealed from innocent teasing, to vulnerable confessions, to deeply hurtful insults.
CANDID opens the space for the audience to experience, contemplate and celebrate long-lasting bonds, as a radical alternative to a modern day culture of 'Temp', 'Insta-friends' and 'frenemies' and tendencies of bullying and isolation. It exposes but also tries to subvert the stereotypical female competitiveness. Asking the questions; what does friendship look like in the 21st century? In the current climate of overwhelming online connection, how can true bonds be sustained? And to what extent can mutual candour create connection?