BET mailing list
Submit your email

BET on Twitter
Loading feed...
Charity number: 1077161
Company number: 3724349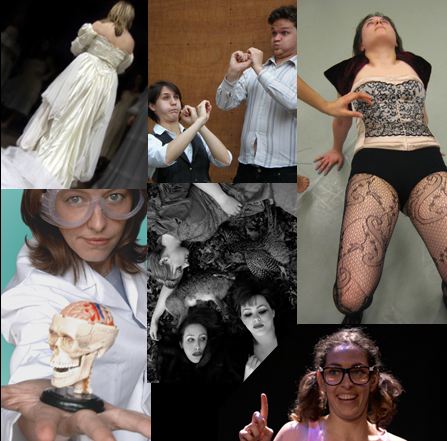 Spring
Tal Jakubowiczova
Spring is known to be the first season, but we all know it comes after winter. This physical piece shows a woman between hopes struggling her way to spring.
Havisham
Aaron Paterson
Miss Havisham locks away her life and love in a house that is as grim and dismal as herself. Within this sanctuary and prison, Miss Havisham stagnates in memories as an eternal bride. In Havisham, Dickens's heroine collides with her modern counterpart: Aaron Havisham. Aaron chains his love life to his untrustworthy laptop, which is as erratic and frustrated as himself. Taking sanctuary online, Aaron stagnates in cyber hopes and virtual dreams of every potential wedding. Justification for, and clarification of, the connection between adoration and isolation are sought and debated upon in the vocalised internal monologues of these two overlapping characters. Miss Havisham is a warning to a modern isolationist waiting to begin living life.
(In) Formalities
Silversmith Dance Theatre
Fanfares. Marches. Anthems. Speeches.
Combining innovatively expressive movement with live trumpet players - and a bunch of quirky characters - this comical piece explores formal events, and the aftermath of when nothing goes to plan!
I Am Nesia
Rosie Wilby
The 2006 Funny Women Finalist presents an excerpt from her 2008 Edinburgh Fringe show. This investigation into the human memory manages to combine spoof Greek mythology, games and beginner's neuroscience.
"A talented performer with a winning self-deprecating personality" Evening Standard
She's My Lady Bits
Sylvia Ferreira Dance Company
Director/Choreographer: Sylvia Dos Santos Ferreira
Dancers: Vanessa Abreu, Alex Hemsley, Rosie Pearman, Fiona Smith & Lorraine Smith
Costume: Seema Iqbal
Sound Designer: Dan Potter
An Ornery Tale
Shady Dolls
Fascinated with the grotesque, and employing a keen sense of the perverse, Shady Dolls conjure a world of distorted images: of femininity, of history, of lullabies and legends…
An Ornery Tale takes place both on and behind the stage of the kind of Victorian Music Hall which is rarely found today, and details the plight of sisters Minnie, Ruby and Constance Hately, who found fame and notoriety upon it.