BET mailing list
Submit your email

BET on Twitter
Loading feed...
Charity number: 1077161
Company number: 3724349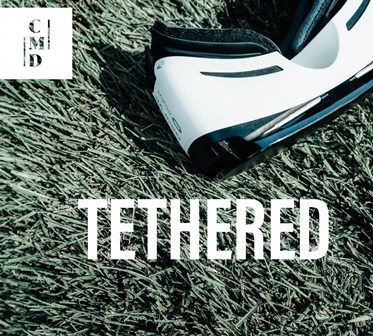 tether
[teth -er]
ve
1: to fasten or confine (an animal) with a rope or chain so as to restrict its movement.
2:Digital Technology. to use (an electronic device, usually a smartphone or tablet) to enable a wireless Internetconnection on another nearby device, often a laptop.
When she becomes bedbound, Alice is faced with the realisation of how much of her identity is made up from her love of dance. By chance a virtual reality headset finds its way into her hands, and she is presented with a unique opportunity to reconnect with what she holds most true to herself.
How much of your identity is determined by your physical body, the way you express yourself through movement and gestures? What if that body, which you inhabit, no longer obeys your wants and needs?
Virtual reality is being developed at an astonishing rate and companies are racing against each other to create the most advanced and immersive experience. When we are presented with new technology, our culture and way of life is often left behind and struggles to catch up. What everyone can agree on is that VR is ground-breaking; they're just not sure how.
Combining live music, physical theatre and realism, Tethered crosses between the virtual and real to question how technology can shape and transform your sense of self.
This is the first staging of Tethered, the debut play of Contents May Differ.