BET mailing list
Submit your email

BET on Twitter
Loading feed...
Charity number: 1077161
Company number: 3724349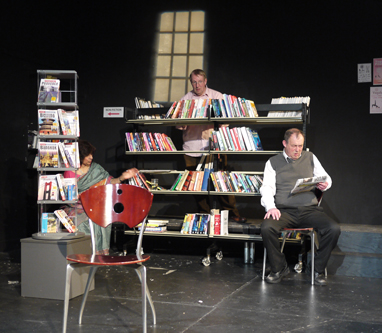 Who knows who will wander into the library today & what secrets they may share?
Set in a library, Ssshh! dips in and out of the imaginative world of the characters' minds to create a funny and moving performance, giving the audience an insight into what it feels like to live with mental health problems.
The B-Scene theatre company is a creative partnership between Blue Elephant Theatre participation department and ThreeC's, who work with adults who experience mental health issues.
There will be free refreshments and a chance to catch up with the company after the performance.