BET mailing list
Submit your email

BET on Twitter
Loading feed...
Charity number: 1077161
Company number: 3724349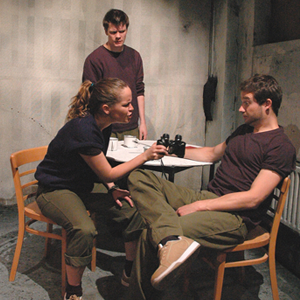 In an army barracks somewhere in remotest Europe, five people spend all day, every day, guarding a spot. They know nothing else. But as they each become convinced that they can hear a sound coming from somewhere near the barracks, their rigid, routine-filled lives slowly begin to fall apart.
The Sound is a searching examination of existence and fear.
Press

"New writer David Mercatali is clearly one to watch" - Time Out