BET mailing list
Submit your email

BET on Twitter
Loading feed...
Charity number: 1077161
Company number: 3724349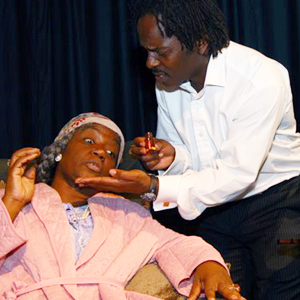 - I'm dying Bunter. Just a matter of when.
- What makes you think God's ready for you yet?
- He's ready. Told Him I'm coming.
- You told God?
- Yep, and He told me to call you.
Mama may be frail but she's also feisty. Who will win this mother of all battles?
"A Mama wants to die. She needs her son's help. He should help, plain and simple. It's his duty. What's all this about motivation? I wanted a son, I get Hamlet…"
Press

"Thomas provides a well-wrought drama; Archer crowns it with a star turn" www.reviewsgate.com