BET mailing list
Submit your email

BET on Twitter
Loading feed...
Charity number: 1077161
Company number: 3724349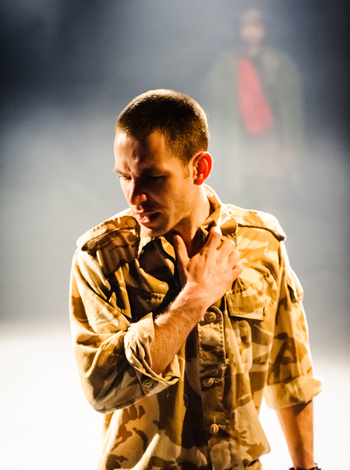 In the glory of a united kingdom, Oedipus stands firm, strong and triumphant; his army basking in victory. Hearing of a prophesy that could bring ruin to all he has built, the King acts to avert this but in so doing, the ruin is all his.
Sophocles' masterpiece becomes the first of the playwright's works to be presented through the Lazarus storytelling method of text, movement and music.
A large ensemble shall create a kingdom at the edge of collapse, a city where the very core of society will never be the same again.
Reviews
Four Star Review in Entertainment Focus
Four Star Review in Everything Theatre
Four Star Review in One Stop Arts
Four Star Review in Broadway Baby
Four Star Review in Fringe Review