BET mailing list
Submit your email

BET on Twitter
Loading feed...
Charity number: 1077161
Company number: 3724349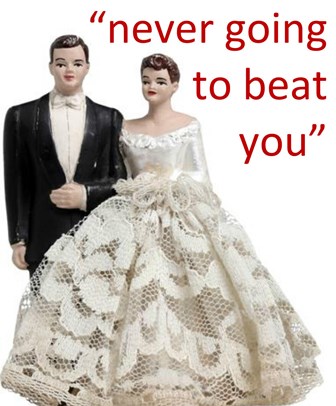 It's 1995 and Moira Le Bas has been swept off her feet by the charming Patrick Murphy who has come back to the area after several years away.
Within a year Moira has left school and is starting a new life as Patrick's wife. She is having the time of her life but her cousin Bridy has some deep concerns about Patrick.
Twenty years later, it seems that Bridy was right. Moira wonders if she should've realised what Patrick was like when he promised "I'm never going to beat you."
Based on stories of domestic violence experienced by Gypsy and Traveller women as told to Jennie Buckman (Giants Theatre Company), Never Going to Beat You is a raw and personal piece of community drama. With a cast formed of Gypsy and Traveller women alongside actor Paul McGuinness, the play is an authentic look at the realities of domestic violence within these communities."
Tickets are FREE but must be booked in advance to guarantee a place. Please click here to book.
Performance times:
14.30 Friday 22nd
19.30 Saturday 23rd