BET mailing list
Submit your email

BET on Twitter
Loading feed...
Charity number: 1077161
Company number: 3724349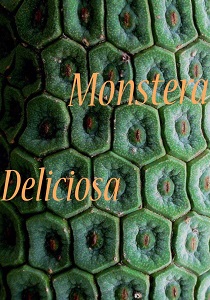 For one evening only, the Blue Elephant transforms into the Monstera Deliciosa group exhibition!
The performances individually and collectively interact with the playful dynamics and potential of the theatrical space and time as an exhibition. The coexisting works investigate the simultaneous opposites of orderly disorder, synchronous spontaneity, anticlimactic climax, the humorously serious and the theatrically honest.
Keep Reaching For The Stars by Beth Chapman
An angry wrestler explores the relations and boundaries within group exhibitions, while exposing the frustration of artists.
Fear of the Unknown by Beatriz Creel
You are invited to a collective game of breaking through the fear of the unknown. A participatory performance based on the festive game of the piñata.
2000-2012 by Kyriakos Tsirigotis & Ioanna Bili
A sculptural and choreographic performance influenced by the autobiographical elements of the artist's experience in the Greek Navy. A durational process of discipline, healing and absurdity.
Untitled by Wright & Vandame
Remnants of celebrations or traces of a performance. This site-specific installation insinuates the memory of fun as well as the melancholy of past moments.
This exhibition runs from 18.00 - 20.30. Tickets are FREE, but booking in advance is highly recommended. Please book here.