BET mailing list
Submit your email

BET on Twitter
Loading feed...
Charity number: 1077161
Company number: 3724349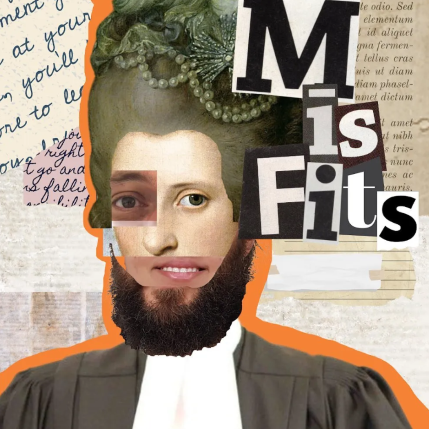 'Misfits' is a collection of stories of people who don't fit in. Presented by MA Collaborative Theatre Students of Fourth Monkey.
'Misfits' is a celebration of four short pieces of new work, devised and performed by Fourth Monkey's MA Collaborative Theatre Class of 2022, showcasing their talents as boundary-pushing artists who like to take risks and shake up the status quo.
Presenting:
The Tofana Trials
An immersive courtroom play, inspired by the Spana Prosecutions of 1659, exploring women's relationship to a justice system that often fails them. You have been selected to hear the testimonies and see the evidence before giving your own verdict.
Featuring - Nicola Bohlen, Chloe Hatherley and Lucy Millett
Honour Bound
A solo show exploring honour-based violence and the anti-Blackness often found in South Asian communities.
Featuring – Zahra Jassi
Job Agency
Joe and Stan need to change careers, both are feeling the pressures of age. Expect clowning, poignance and a designated emotions corner. Change is hard. Changing is harder.
Featuring – Steven Poland and Kajo Sartori
Tales of Lethe
Four female historical villains meet in a hotel. The catch: they can't remember anything. The second catch: only acts of villainy unlock memories. Let drinks flow and blood be shed.
Featuring – Harriet Leaf and Selin Balcıoğlu
With accompanying music from Fourth Monkey Acting Foundation graduate, Ahana Hundal.
About us
We are the MA Collaborative Theatre Students of Fourth Monkey, we make boundary pushing, exciting, contemporary art that shakes up the status quo. We are formed of 8 artists, our backgrounds vary; we are made up of a dancer, a comedian, a hairdresser, and everything in between. One thing we have in common is that we like to make bold work together.
Website: https://fourthmonkey.co.uk/