BET mailing list
Submit your email

BET on Twitter
Loading feed...
Charity number: 1077161
Company number: 3724349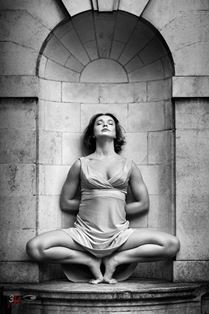 LCP Dance Theatre comes to the Blue Elephant with their Edinburgh preview of new dance production "I am".
LCP Dance Theatre draws awareness to human rights violations through dance and explores the sensual and spiritual journey of recovery for a trafficked victim. "I am" is a new multimedia dance production from the award winning LCP Dance Theatre. Their previous hit show "Am I" was nominated for the Amnesty International Award for the best human rights based performance at Edinburgh Fringe 2014.
"I Am" seeks to explore the challenges facing victims on their road to recovery - through therapy and the support of loved ones. It tells the story of how they re-discover their stolen identities - inspired by the
true story of a couple who fell in love in their teens, and after some life changing experiences found each other again in their 70's; This leads to them being able to finally forgive their abusers and reintegrate back into normal society.
'The impeccable execution and the power of the visual imagery is utterly paralysing. "Dance stops trafficking!" they advertise. For me, their dance stopped my heartbeat." '***** Threeweeks Fringe 2013 on "Am I"
"Their bodies seemed to inhale air and exhale this choreography, it came to them with such ease and you could feel the energy breathing from them" **** Broadway Baby Fringe 2014 on "Am I"
Reviews

LCP Dance Theatre offered something extraordinary