BET mailing list
Submit your email

BET on Twitter
Loading feed...
Charity number: 1077161
Company number: 3724349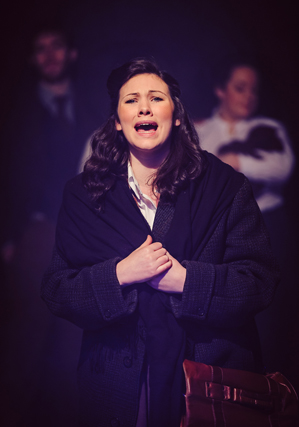 Driven by poverty, Amber Murray gives up her baby to a better life. Strange discoveries arouse her suspicions about her child's new family. Supported by her friend, she uncovers a horrific story that leads to one of the most shocking trials in Australian history.
Based on a true story, this dark and stirring tale is brought to the stage in the UK premiere of this Australian musical.
A beautiful and emotive journey showing the strength of the human spirit.
The Hatpin was originally produced by Neil Gooding Productions and White Box Theatre at The York Theatre, Sydney, February 2008. American premiere presented at the 2008 New York Musical Theatre Festival.
Tickets for this show can be booked via the box office at the Greenwich Theatre on 020 8858 7755 or click on the link under 'Tickets'.
Tickets will come off sale at 3pm on the day of performance. After this time please contact Blue Elephant Theatre directly on 0207 701 0100
Reviews