BET mailing list
Submit your email

BET on Twitter
Loading feed...
Charity number: 1077161
Company number: 3724349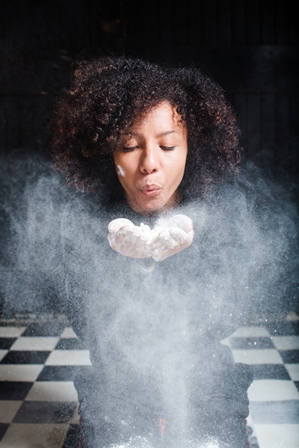 These days everything seems to be wrong for Roni, from her stupid name that nobody can pronounce to a body that somebody else must have the instructions for. Meanwhile, Mia wonders how life got so messy. Together, Roni and Mia take us on a journey through family, personal identity, 90s R&B slo-jams, birthday cakes, flavoured condoms and first adventures in sex, love and death through dance and spoken word.
A contemporary hiphop dance theatre performance about many kinds of love,The Glorious Tour is a female-led exposé of the heightened emotions surrounding motherhood, adolescence, growing up and letting go. Combining talking, dancing, reminiscing and paper aeroplanes, The Glorious Tour is an unfiltered social commentary on contemporary life, inspiring audiences and provoking debate.
Fly No Filter combines dance, creative writing, spoken word and the subversive culture of hip-hop to create arresting, physical, narrative dance theatre.
Artistic Director Lucy Crowe has been creating dance theatre since 2000, showing work at venues including The Place, Stratford Circus and Sadler's Wells. The Glorious Tour is Lucy's first production with Fly No Filter.
Previous praise for Fly No Filter (formerly SIN Cru Theatre):
"A powerful expression of freedom through hip-hop… vibrant, irrepressible performance art
of the highest quality." – Graham Watts, londondance.com
"I really enjoyed it!" - Alistair Spalding, Sadler's Wells
Audience Feedback:
"An outstanding amount of energy and great, funny acting."
"Nostalgic, funny and vulnerable"
Age Guidance: 15+
A small amount of flour is used during this performance