BET mailing list
Submit your email

BET on Twitter
Loading feed...
Charity number: 1077161
Company number: 3724349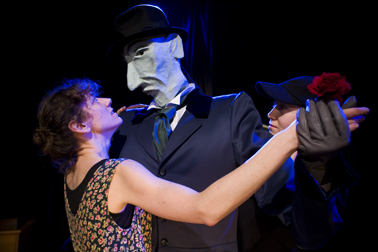 Alone in her room, Louise is desperate to fall asleep. A surprise visitor interrupts her and takes her on a strange journey - through excitement and creativity, horror and destruction - to the forbidden chamber of her own mind.
Theatre Témoin and Cie Traversière use an exciting blend of puppetry, object manipulation, physical theatre, and original music in this zany and sensitive exploration of bipolar disorder, shedding new light on a woman's internal struggle against the swirl of extreme moods.
Reviews
Review in London Festival Fringe