BET mailing list
Submit your email

BET on Twitter
Loading feed...
Charity number: 1077161
Company number: 3724349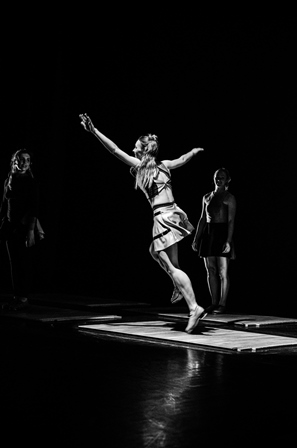 See the sound. Feel the Movement.
Uncover the conversations between music and emotion through choreography and improvisation. Old Kent Road's unique collaboration combining tap dance with live music creates an exceptional, stirring performance.
In the space of a few years, choreographer Avalon Rathgeb has quickly become one of the UK's leading forces in Tap dance. Creating her company in September 2014, a glimpse of Old Kent Road's Fall Out was first performed as part of Resolution! 2015.
Now for the first time at Blue Elephant Theatre, you are invited to experience the premiere of a 50 minute show which brings together some of the UK's finest professional tap dancers, alongside jazz musicians.
Reviews

★★★★ "Uplifting and inspiring"

"The atmosphere is electric, raw and grounded"