BET mailing list
Submit your email

BET on Twitter
Loading feed...
Charity number: 1077161
Company number: 3724349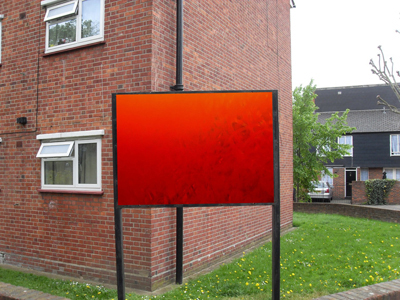 The Extension of a Tag series represent developments of the artist's graffiti street tag. The paintings evolve out of a process of layering, removing and reworking paint to find an inevitable form. The initial chaos of applying paint and the expressive flows that dominate the early stages of the work are simplified and the uncomfortable and disjointed shapes are dissolved, at least partly, to create stillness. SIX8ONE represents the total destruction of an individual reality. They are the numbers of the real-life bus that goes directly underground; a one way ticket to the asylum and a symbol of the descent into madness.
Andrew Pullan's work explores identity issues by using empirical knowledge as an impetus for interdisciplinary practice. A graduate of the Contemporary Arts BA at Nottingham Trent University, Pullan works across the mediums of film, photography, painting and electronic music.