BET mailing list
Submit your email

BET on Twitter
Loading feed...
Charity number: 1077161
Company number: 3724349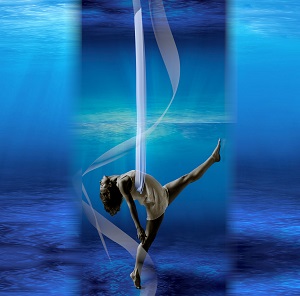 Escape explores the emotional journey of a refugee through struggle, despair and the search for freedom. Fusing aerial performance and dance theatre, Escape explores the impact of a new environment on a refugee, who must face social, political and psychological challenges in order to integrate into a new society.
Joanna Puchala has created choreography that combines contemporary dance with aerial techniques using aerial slings. Elaborate wrapping and falling create movements that heighten the intensity of the scenes and capture the full attention of the audience.
LCP returns to the Blue Elephant following the sell-out success of I Am in 2015 ("Offered something extraordinary" ★★★★ Female Arts). LCP Dance Theatre draws awareness to human rights violations through dance and the company's past work has been nominated several times for the Amnesty International Freedom of Expression Award.
Reviews

"provides a surprisingly deep statement on and harrowing interpretation of the theme of escaping."

"A compelling dance performance dealing with highly relevant issues."