BET mailing list
Submit your email

BET on Twitter
Loading feed...
Charity number: 1077161
Company number: 3724349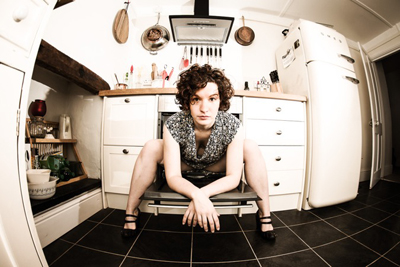 When booking three shows at once, audience members are entitled to our Southwark Resident rate, our cheapest ticket!
Just add three Southwark resident tickets to your basket when booking, or call us on 020 7701 0100.
Herstory & The Other and Me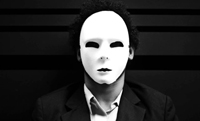 Herstory, by Zosia Jo, supported by Arts Council Wales & Torch Theatre, combines dance with verbatim theatre and spoken word to tell a story at once true and untrue, personal and universal - a love story with a painful twist, that has nothing whatsoever to do with love.
"Mature and compelling...a powerful testimony to survival and renewal..." -Resolution! review 2015 (can be part of the body of the description)
(Please note the subject matter of this solo may make it unsuitable for children 12 and under)
The Other & Me:
"We stand on one side...staring at the other side... thinking that we are right and the other is wrong. In the mirror...flip from the shock... that actually we stand... on both sides."
Mounir Saeed is a dancer/choreographer from Egypt. The Other and Me was created during a residency in Holland, performed in Cairo, and now sees its UK debut.
Click here for dates and bookings...
The Next Phase featuring Penny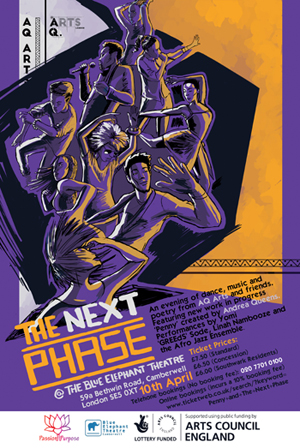 An evening of music, movement and poetry from AQ Arts and friends, featuring work in progress, 'Penny', choreographed by Andrea Queens.
This night will take you on a rollercoaster of emotions, with each piece focusing on the thoughts and feelings of closing an old chapter and stepping into a new one.
Click here for dates and bookings...
If You Leave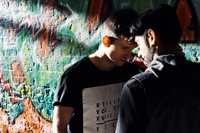 Can you stay true to yourself, when everything suggests you change?
201's raw, contemporary hip-hop movement returns in If You Leave: a story of two people's broken encounter.
After acclaimed performances in New York and a sold out London debut at The Place, 201 Dance Company presents the full length production of If You Leave for the first time. Touching on themes of addiction, obsession, and the true meaning of commitment, choreographer Andrea Walker directs a cast of eight dancers in a fast-paced, intimate performance exploring the relationship of two young men.
Winner of the BDC Outstanding Award for concept choreography.
Click here for dates and bookings...
Bridging the Void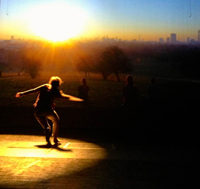 Film, dance and music interlace to create an immersive and mesmerizing sunrise experience inspired by the Native American saying Every Night is followed by Sunrise.
From darkness, through sunrise to dawn light, the performance unfolds around the audience, who are invited to wander, encounter and react to the production as it develops. Each person's experience will be unique and personal.
'A work which enlivens and awakens your senses… you will continue to discover it'
(Bryony Cooper, Dance Critic)
Recommended for ages 12 upwards
Click here for dates and bookings...
Once Upon a Midnight Dreary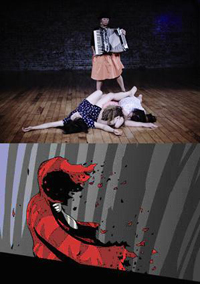 Sonámbulas:
Sonámbulas is a collaborative exploration of the world of dreams. Three characters delve into the subconscious through dynamic, frenzied movement sequences; their stories and emotions becoming tangled in the sounds of live accordion. Sonámbulas take a trip into our subconscious where unrelated images and absurd stories exist.
Little Red Riding Hood:
"Little red riding hood was my first love. I felt that if I could have married her, I should have known perfect bliss" Charles Dickens
NonFiction Dance present Little Red Riding Hood, a new piece inspired by the Grimm brothers' famous fairy tale.
We've all heard the fairy tale. The little girl in a red cape, her encounter with the evil wolf in a dark woods...The story has been narrated through centuries, capturing imaginations and inspiring fear in children and adults alike. But who was the girl hiding underneath the red cape? And how did the story really end?
Little Red Riding Hood explores the mysteries of this beloved character, re-examining her relationship with the wolf and re-imagining her fate.
You will never think of Little Red Riding Hood the same way again.
Click here for dates and bookings...
In Memoriam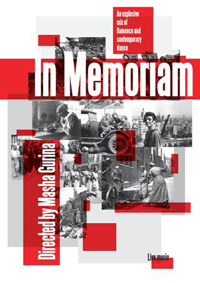 In Memoriam is a reflection on the transformation which happens to people, their lives and their concept of normality during times of war. It is dedicated to women of the First World War - women who become the 'army behind the army'; women the bomb-makers, women the fighters, women who 'stayed behind', women addressed in thousands of letters and poems.
It is also a contemplation on war's parallel realities, as history and events repeat themselves across space and time.
Inspired by war-time imagery and poetry of The Great War and performed by an exceptionally skilled group of dancers and musicians, In Memoriam brings together an explosive mix of flamenco and contemporary dance.
Click here for dates and bookings...