BET mailing list
Submit your email

BET on Twitter
Loading feed...
Charity number: 1077161
Company number: 3724349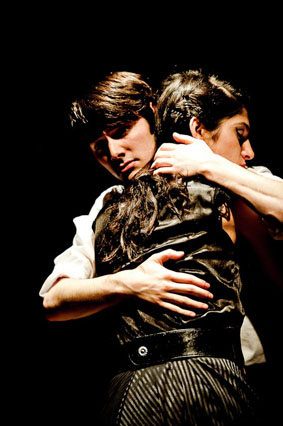 Love, betrayal and revolution...
Often remarked upon as Schiller's Hamlet, Lazarus Theatre Company visits one of the greatest of the classical European writers in this powerful, dramatic and rousing adaptation.
Betrayed by his own father, King Philip of Spain, Don Carlos is in love with Elizabeth, who through political advantage becomes his father's wife and Queen. Their desperate love affair is played out against a Spain in the grasp of war, tangled in untruths, corruption and deceit. The revolution of the nation destroys the lovers and the very world they wish to create.
Through the use of text, movement and music, a large ensemble will create a world of passion, conflict and rebellion. Their love will change them, their lives and their kingdom forever.