BET mailing list
Submit your email

BET on Twitter
Loading feed...
Charity number: 1077161
Company number: 3724349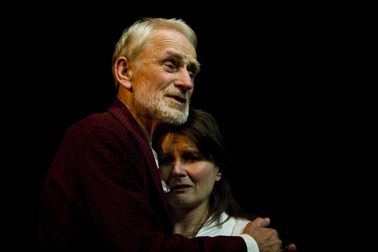 Exemplifying the possibilities of cross art form collaboration, 'ConcertTheatre' combines classical music and theatre to create a new performance experience for audiences with enhanced opportunities to make meaning from what's onstage.
Sonata Movements pairs up four short pieces of theatre with four pieces of classical music structured in the form of a sonata. The four plays are linked by a common character of alienated relationships between people. A coherent performance will be created through characters, music, costumes and the performance space and it tells the journey of a musical sonata.
Reviews
Review in London Festival Fringe
Programme
Abortive
Caryl Churchill (1938-)
Franz Schubert (1797 - 1828)
Sonata D. 960 Mv. I (with adapted development)
Other People's Gardens
Kenneth Emson (1983-)
Frederic Chopin (1810 - 1849)
Nocturne Op.9 Nr.2 Ballade Op.38 Concerto Op.22, Mv.III
Portrait of a Lady
T.S. Eliot (1888 - 1965)
Sergei Prokofief (1891 - 1953)
Frederic Chopin
Sonata Op.28 Prelude in E Minor
Swan Song
Anton Chekhov (1860 - 1904)
Ludwig van Beethoven (1770 - 1827)
Sonatas (Last Movements) Op.81a Op.53, Op.57 Op.31 Nr.3
Recordings
Click to play
Feature on BBC Radio 3 'In Tune'