BET mailing list
Submit your email

BET on Twitter
Loading feed...
Charity number: 1077161
Company number: 3724349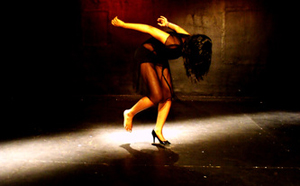 Casa
A theatrical dance piece with elements of structured improvisation, a collage of still images and stylized sketches inspired from typical everyday life situations.
Big heavy coats come to life... Characters go through individual journeys... Sense of belonging and what makes a place home are questioned...
Magical Chairs
"There are an estimated 143 million abandoned chairs worldwide. Many millions more are abandoned or separated from their immediate and extended owners, living on the street, in institutions, or supporting their siblings on their own..."
A short play about childhood, magic tricks and musical chairs brings you a game of the absurdist kind, with realistic undertones and dystopic nuances. Can you take it seriously? Can you enjoy it?
www.youtube.com/user/annaritamazzilli#p/a/u/0/J60xJa3CEbQ