BET mailing list
Submit your email

BET on Twitter
Loading feed...
Charity number: 1077161
Company number: 3724349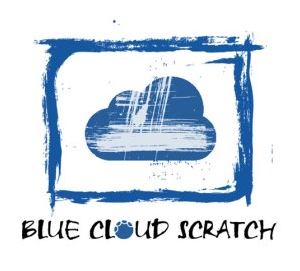 Blue Cloud Scratch is an exciting new dance scratch night, showcasing works in progress from a diverse range of choreographers, and is curated by Blue Elephant Theatre and Cloud Dance Festival. Blue Cloud Scratch aims to encourage and provide emerging dance artists with opportunities to present their works in progress and receive feedback from audiences and peers.
For more about the Blue Cloud Scratch and Cloud Dance Festival, click here.
Maria Yacoob - Statue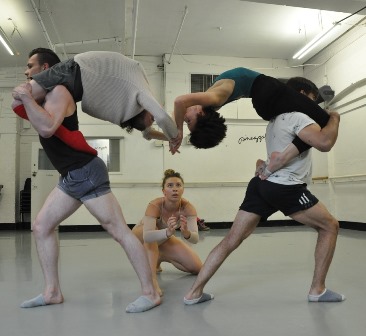 Statue re-imagines the Greek myth of Heracles and the garden of the Hesperides, focusing on the emotional drama of the story. In the original myth, Heracles steals golden apples from the tree of the Hesperides by tricking their father, Atlas. In our dance Heracles steals the innocence of Atlas' youngest daughter, Arethusa. Both Heracles and Arethusa are
punished for their transgression.
Maria Yacoob is a London-based choreographer and dance teacher. On stage, she works in opera, musical theatre and cabaret with credits including the Royal Festival Hall, Opera Holland Park and Blackheath Halls. On screen her credits include BBC drama and Sky One. M Dance is Maria's new contemporary dance company. Its diverse performers come from acting, dancing, gymnastic and circus backgrounds. Its aim is to create highly physical and passionate work with a strong narrative drive.
Choreographed by Maria Yacoob
Performed by Celia Francis, Adrianna Pawlowska, Renato Dias, Tobias Peppersack, Maria Yacoob
Photography by Kar Wai Low
Sheida Mas - The Pattern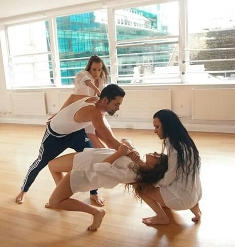 A man that we have all come across at some point of our lives.
A behaviour more common in our society that we would like to believe.
A woman who turns her back on another but afterwards feels regret.
A story that keeps repeating itself...
Are you sure you haven´t recognised The Pattern?
Sheida Mas is a Spanish Choreographer based in London, who began her training as a Hip Hop dancer at the age of 16. When she started to dance, she also started to choreograph. Her curiosity for investigating new movements and ways to communicate through them prompted her to study contemporary , jazz, acting and even some ballet, and to ultimately get a degree in Choreography from the Alicia Alonso University Institute in Spain. She moved to London in 2016, where she is a freelance choreographer and dancer.
Choreographed by Sheida Mas
Performed by Dave Guerrero, Paula Puga, Julia Ruiz and Sheida Mas
Photography by Thierry Viard
Piedad Albarracin Seiquer - Ellas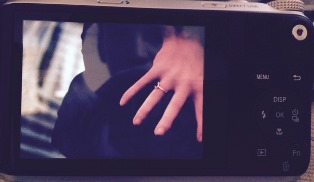 A journey of insecurities, struggle, exhaustion and surrender. Where we can hear, touch and feel the voices, rhythms and music of the dancer's soul and heart.
Piedad is a London based Contemporary Dance Artist, with her roots originating from Spain. She completed a degree in Law, while professionally training in Murcia. Since being based in London, Piedad has performed and collaborated internationally. As a Contemporary Dance Artist and after her many years of training and performance, she is now focusing on her own practice. Influenced by her time working with such artists as Jose Agudo, Estela Merlos and Saorin, Piedad has an articulate and highly energetic vocabulary. Her Spanish playful rhythms are entwined with grounded floor work. Piedad's non-narrative stories, from the work of poets Mario Benedetti and Cristina Albarracin, show an insight into human connections, with strong imagery colouring the process.
Performed and choreographed by Piedad Albarracin Seiquer
Photography by Thomas Hands
Ray Prendergast - her slow retreat.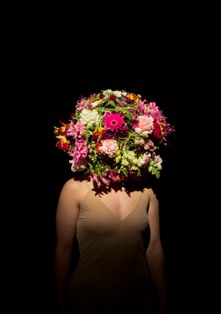 her slow retreat. looks into the world we live in. At how living free and with nature has become distorted. We paint a picture of freedom, of living and caring for the land and each other but capitalism has monetised nature and made it into a collectable item for the rich to display their wealth. When the facade of it all fades away we realise that we are in a self made cage, stuck in this cycle unable to escape.
Ray Prendergast was born and raised in the mountains of Colorado. Dancing from age three she was always performing in some sense. After training she took five months to travel around Europe and Israel visiting different dance companies and exploring some new parts of the world. Ray relocated to London and started making her own work, inspired by the various performance styles that London sees. The dance based language which she uses is influenced by live art, theatre and music.
Performed and choreographed by Ray Prendergast
Costumes by Naomi Prendergast
Photography by Ed Spence
This piece is inspired by Salvador Dali's "Woman with a flower head"
Yanaëlle Thiran - Stirring the Air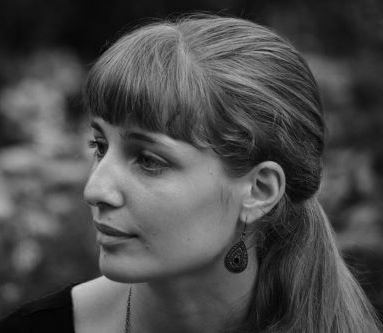 A singer's voice makes the air vibrate.
Could a dancer's movements resonate the same way?
Let a song fill the air. Let the dance breathe that song. With downstrokes and upstrokes; weaving sounds across the space.
Yanaëlle Thiran is a London-based dance artist with a quiet strength and grounding. Born in Belgium, she trained at London Contemporary Dance School and Art Factory International (Bologna, Italy). A calm whirlwind, she loves to turn and explore spaces with her long arms always further reaching. Music often inspires her pieces of choreography. She enjoys working in collaboration with other artists and she is also passionate about dance teaching.
Performed and choreographed by Yanaëlle Thiran
Photography by Francine Colling
Petra Haller - Charlie: "My message to Humanity"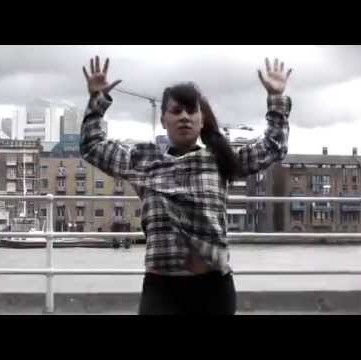 This work in progress performance of Petra's first solo contemporary dance piece is based on Charlie Chaplin's final speech of the movie The Great Dictator. The words: "I am sorry but I don't want to be an emperor" led into a great speech about humanity that everyone should listen to and carry in their hearts.
Petra was born and raised in Germany and started training at Tanzproject Munich before moving to London to pursue a career in dance. She made her professional debut as a featured dancer in "Louie Spence's Showbusiness" for Sky1. Further credits include: The One Show, Madame Jojo's, Gawz Dance Crew, Aida/ Ellen Kent Productions and Cirque du Soir and many more. Petra is currently focusing on her own solo work.
Performed and choreographed by Petra Haller