BET mailing list
Submit your email

BET on Twitter
Loading feed...
Charity number: 1077161
Company number: 3724349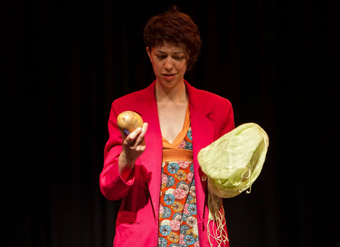 Beatrice on Fire is a comedic and absurd retelling of Shakespeare's Much Ado About Nothing told by a young woman who has been trying to find her way through depression, bereavement and post-traumatic stress disorder. Using a combination of visual and physical theatre, puppetry, storytelling and music, this piece is a completely new take on the story of Beatrice and Benedick. This work-in-progress performance aims to keep the audience on their toes with a smile on their faces.
Suitable for ages 13+
Reviews