BET mailing list
Submit your email

BET on Twitter
Loading feed...
Charity number: 1077161
Company number: 3724349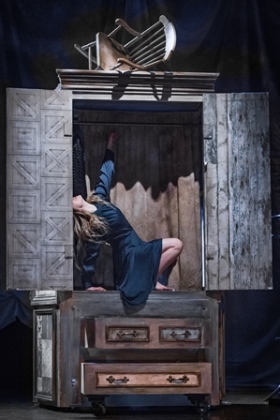 Delving into the obscure mind of Lewis Carroll, this intricate and engaging dance, film and theatre performance takes the onlooker through the subconscious mind of Alice.
Who lives within her imagination: fact or fiction?
Meanwhile, The Queen reviles in Narcissism, The Hatter is engulfed with Madness shackled to Time, the White Rabbit's anxiety is fueling agitation and The Cheshire Cat's distorted reality offers insight to those watching on the outside.
Alice: The Lost Chapter is a dark and twisted exploration into the psychological fabric of the classic, Alice in Wonderland.
"The concept of this work is truly brilliant" Anthony Baker, Artistic Director at Dance City
Recommended for ages 14+ (or with parental supervision)