BET mailing list
Submit your email

BET on Twitter
Loading feed...
Charity number: 1077161
Company number: 3724349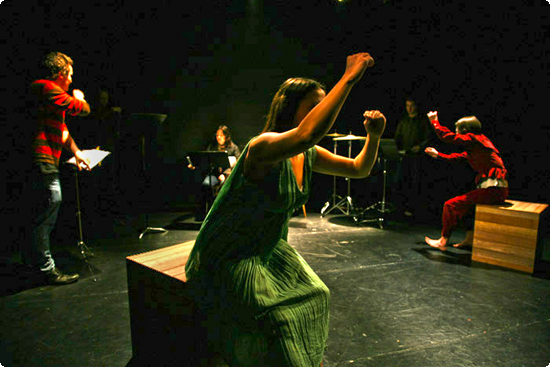 SILVERSMITH DANCE COMPANY produces innovative and accessible dance theatre through artistic collaborations. The company's work focuses upon human themes and narratives of a dark comedic nature, merging different movement styles with the theatrical to create thought-provoking contemporary work.
After They Left
A woman feels that her house and its memories are too painful, so she decides to move on... and live in her garden for a while. Come and peek over the fence as she is left to ponder on her loneliness, and indulge in her imagination and environment.
Rumpelstiltskin
This classic Grimm Brothers tale is re-told through dark physical imagery and atmospheric music. Two dancers and four musicians conjure a world of power, greed, and sinister magic. A world in which a living thing is more precious than any treasure.