BET mailing list
Submit your email

BET on Twitter
Loading feed...
Charity number: 1077161
Company number: 3724349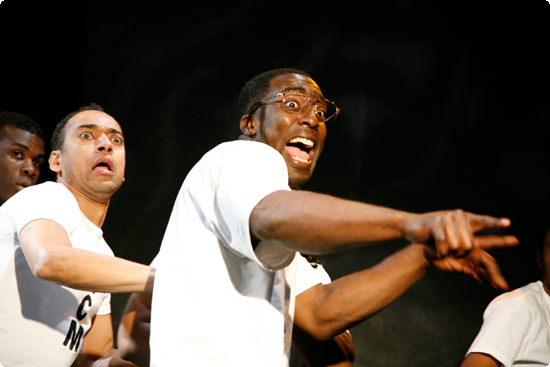 It's election time on the romantic Caribbean island of Jamaica. The campaign has, however, been completely overwhelmed by extreme apathy & disillusionment.
Fatigued by the ever increasing levels of poverty, debt & corruption, a new student organization called the 'No Confidence Movement' emerges in an attempt to lead the electorate on a national boycott of the general elections. With various bilateral and multinational interests now at stake, a US-led military invasion is initiated to neutralize growing support for the boycott. It is from within this cauldron that the students of the 'No Confidence Movement' take us on a frenetic journey that will ultimately determine the political future of their island .
Press

'Fluid, fast-and-loose theatre, that asks questions none of us can avoid: are power & principle mutually exclusive?' Time Out