BET mailing list
Submit your email

BET on Twitter
Loading feed...
Charity number: 1077161
Company number: 3724349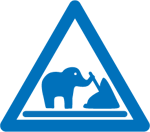 Closed Circuit
Writer: Sara Pascoe
Director: Katie Lewis
Closed Circuit deals with the macrocosmic issues of city life through the microcosm of a central London sex-shop. The story is told through theatrical naturalism and stylised montages, creating a sensory and thought provoking reflection of the city and the lives we all inhabit.
Strange Land of Stars
Writer: Emily Hunka
Director: Emma Hewitt
Cast: Simon Carroll-Jones, Brandy Doubleday, Laura Glover, Alex Watson & Ben Wigzell
A family celebrates. A stranger arrives at the door. Claiming to have a message, will he bring peace and goodwill or is he a dangerous threat waiting for the right moment to blow them apart? And in a nation obsessed with security, are they putting themselves at risk by letting the unknown in?
Strange Land of Stars asks: when do a country's laws stop protecting its citizens and start persecuting them?
A new play about a land not too different from our own.
The Dada Suicides
Writer: Afsaneh Gray
Director: James Kermack
Cast: Sophie Michaels & Robert Orme

Jacques Vaché, a friend of André Breton, acquired notoriety after he killed himself and a friend in Paris in 1919. Waking up on stage, he finds himself the unlikely subject for a play.

The Dada Suicides explores the fragility of the psyche from a place where all physical being is lost and only consciousness remains. With a Dada twist.

Golden Lads & Lasses Must

Writer: Peter Lindley
Director: Rebecca Tortora
Lighting Designer: Jason Kirk
Cast: Irene Bradshaw, Gerald Davidson, Rachel Halliwell, Jen Holt, Terry Jermyn, Lucy Le Messurier & Holly Strickland

London October 1998: Ted Hughes, the Poet Laureate, is dying of cancer. He slips in and out of consciousness, dreaming of Sylvia Plath, the one true love of his life, and the fateful weekend in 1963 when she committed suicide.

The Americans

Grey Light Theatre

Writer: Matthew Freeman (one of nytheatre.com's People of the Year 2004)
Director: Georgina Guy
Designer: Hilary Statts
Cast: Matthew Bulgo, William Fysh & Jack Farthing

Presented as part of Grey Light Productions' series of contemporary American writing, in conjunction with the New York Metropolitan Playhouse.

One young man sitting alone in his room writes a poem that in a moment of unexplainable magic causes his apartment to explode. In another part of town another young man finds his windows blown in by the blast. Downtown a third steps out onto the street to find himself covered with white plaster.

With the identity of their hometown and of themselves under scrutiny, all three begin a search for the source of the disaster.