BET mailing list
Submit your email

BET on Twitter
Loading feed...
Charity number: 1077161
Company number: 3724349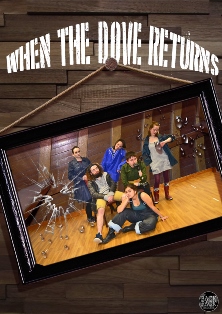 The survivors of a flood have been stuck on a ship for thirty days. As the damage done to their world becomes clear, they have to find a way to rebuild their lives…How much humanity will we sacrifice when our lives are at stake?
This new, ambitious devised piece by Backpack Theatre combines touching observations and outrageous humour in a dynamic, physical piece that is sure to make the audience laugh, gasp and reflect.
Following their debut in 2016, with Bibs, Boats, Borders & B*stards about the refugee crisis, described as a "great first show", "tear-jerking" and a "call for individuals to take greater responsibility", Backpack Theatre stages a new call-to-arms piece about the long-term effects of our carelessness.
Contains some nudity. Recommended for ages 16+.
Reviews

"A valid commentary on the social and environmental consequences of climate change."

"It was well-acted and well directed, with creative staging decisions. The company took risks to tell this story with the force and in the manner they did, and it worked."