BET mailing list
Submit your email

BET on Twitter
Loading feed...
Charity number: 1077161
Company number: 3724349
What's on - Wednesday, April 20, 2011
The Blue Elephant should be on every theatre goer's map

An exhibition of mixed media drawings.
Costume transforms; the performer transforms... 'Walk a mile in my shoes' means so much more if they are transparent perspex stilettos and if you are a six foot muscular black man.
How we perceive ourselves and how others perceive us cannot be controlled but it can be manipulated and subverted. How we dress can be manipulative and subversive...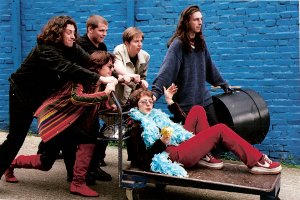 Rosie's Pop Diary
Fringe Report Award-winning Comic Rosie Wilby started out as a singer-songwriter fronting her own band 'Wilby'. The story of band relationships and breakups, bizarre auditions, parties and gigs was captured in words in the column Rosie's Pop Diary that ran from 1996-2000 in the now defunct Making Music Magazine.
Mixing visuals, storytelling, stand up and acoustic versions of the songs written at the time, Rosie brings back to life the emotional rollercoaster of trying to make it in the music business at the height of Britpop… and investigates whether her column really told the whole story…
Yellow Moths & Spilt Milk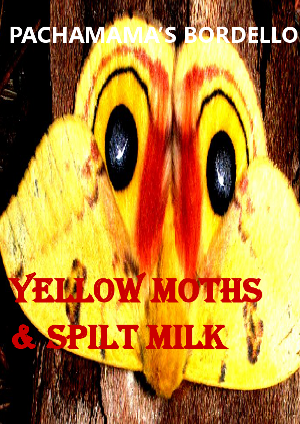 Four wise men once asked:
Is this the real life?
Is this just fantasy?
Caught in a landslide
No escape from reality…
(Open your eyes
Look up to the skies and see)
Drawing on dreams, popular culture, autobiography, mythology and physics, Pachamama's Bordello invites you to plumb the depths of reality from the cell to the celestial. Join us as we run across the planes of human existence with wild abandon. Prepare to encounter shady tricksters, a mother obsessed with birds, a poor version of Judy Garland, cabaret singers, hospital patients and eternal wanderers. Using a heady mix of live singing, physical theatre and snippets of stories, Yellow Moths & Spilt Milk pokes at what it means to be on this journey called life.
Asta Nielsen is Dead [a silent move]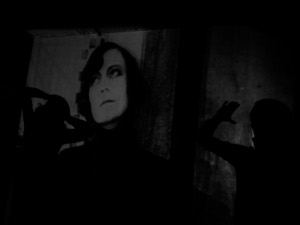 "The silent film actress Asta Nielsen died in 1972
A performer doesn't have a long life on stage
One of us has to die
Soon"
These are the first subtitles in this performance. Two performers will interact with projected texts and images, using methods found in silent films. As in these films, the performers will suffer from the tragedies of love & attempt to escape bizarre and humorous accidents. At the end there is just one open question: who is going to die?
Asta Nielsen is Dead is an experimental dance mime by
[RE:artzzZ]------re|thinking art.
Concept & Performance: Regina Fichtner & Patrizia Carlota
Music & Sound: Steve Haben
Editor: Ana Carrusca
Rubies In The Attic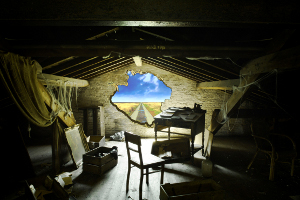 1898 An Italian boards a boat for America as a Russian Jew. Mistakes Cable Street for Cape Town.
1900 Charles joins the circus.
1938 Pat is taken in by a bald man at the bar.
Beautiful and bold Cabaret Theatre created and performed by The Ruby Dolls. Rubies In the Attic explores the shared histories of four women, starting at the turn of the 20th century. Intertwining Coward with Klezmer and Tango with African folk, the Dolls cross musical landscapes and political divides. Join them as they unearth their beginnings and sing their back way home.
Not looking for anyone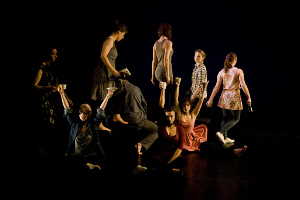 "People want to be found, but they're not looking for anyone…"
Guerilla Dance Project attempts to answer the question of what has become of
social dance and physical courting rituals in an anonymous urbanised society,
and what its prospects are as our social interactions become increasingly
digitalised.
The show examines this through the lens of a female individual, using
vocabulary from the company's trademark 'random acts of dance when you least
expect them'. As she observes the numb world around her, routine movements
unfold into a vibrant display of our contemporary physicality, forcing us to
'experience the everyday as aesthetic'.
Once Upon a Time...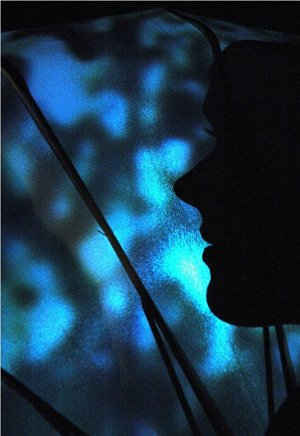 Filskit Theatre is commited to creating work that ignites the imagination of
audiences. Using their own special 'Filskit' blend of micro projection, light,
movement, shadow and music, they take a closer look at a real fairytale
female...
http://www.filskittheatre.com/