BET mailing list
Submit your email

BET on Twitter
Loading feed...
Charity number: 1077161
Company number: 3724349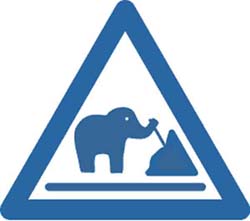 A showcase of excerpts and short works-in-progress of new material from London's most exciting artists across the arts.
Tickets are FREE and can be booked here.
A Taste of Heaven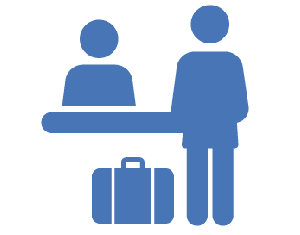 One minute you're chopping vegetables, and the next minute your pension has been cut off and you're being told you need to prove your existence. If only the man behind the desk would co-operate…
Written by Chris Holbrook, A Taste of Heaven was one of the winning entries in our 2015 play writing competition and it will be followed by a short Q & A with the writer.
Director - Louise Bakker
Woman - Joan Plunkett
Man at guichet - Matthew Vickers
Functionary - Ian Hoare
Alex Watts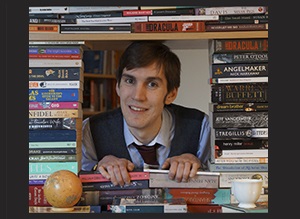 Comedian Alex Watts returns to the Blue Elephant after a successful run of his show 25 Stories earlier this year. This time around he'll take his audience on a surprise tour through his newest material, best summed up as 'disorganised man says things he reckons might be funny'. What exactly that entails… well, you'll just have to be there to find out!
assured, funny and intelligent **** Threeweeks
Alex Watts is an actor, comedian and disgruntled ex-bookshop employee. He would prefer not to be erroneously described as 'renowned kitten murderer and Brexiteer, Alex Watts'.
Iain Gibbons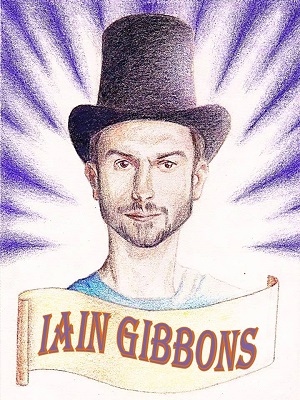 Gaulier-trained Iain Gibbons tries out new material at the Blue Elephant Theatre. Performing in a non-verbal, physical comedy style with clowning influences, Iain invites his audience to follow his silent antics as he pedantically finds difficulties in the simplest of tasks.
Gibbons expressions [are] warm and full. ***** New Current
Hilarious. Wales Online
The strength in Gibbons, performance is not so much in the words, but in the acting. **** LondonTheatre1
Influenced by the silent comedians of Monty Python and by Rowan Atkinson, Iain works primarily as a character actor, having performed in theatre and independent films. Iain spent six years in Cardiff practicing the techniques of Strasberg, Meisner, Lecoq and Meyerhold, before training in Paris at École Phillipe Gaulier last year, supported by the Arts Council of Wales. While in Cardiff, Iain trained with Denni Dennis Company Clowns, Royal Welsh College of Music and Drama, Glamorgan University's Cardiff School and Cultural Industries. He also worked with and participated in workshops with theatre companies including Spymonkey, Complicite, John Wright, Frantic Assembly, Cardboard Citizen and No Fit State Circus.
Ballast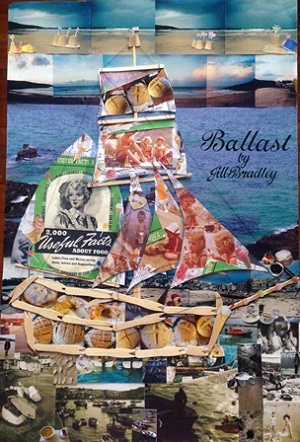 Ballast is a site specific performance devised, produced and performed by Jillian Bradley for the St Ives Festival in September in association with The BSJW Trust at Porthmeor Studios. It's a movement-based piece with a narrative constructed through visual metaphor. Blending theatre with live art, it is set to an original score composed by a classical pianist. The piece aims to expose the mental health issues surrounding women's relationship to food, focusing on eating disorders and the resulting obsessive compulsive control mechanisms.
Jillian will perform a section from Ballast which looks at the objectification and sexualisation of women through food, exploring clichés around concepts of womanhood. Is food a tool of perversion or liberation for women? A sense of restriction resonates throughout in an umbilical way. From apron strings to washing lines, all offer the potential for release and yet form an imprisonment of their own making.
Jillian Bradley retrained as an actor, having been a professional portrait painter. In her previous career, she notably produced a collection of portraits within Formula One Motor Racing which was exhibited internationally. Her passion for performance-based arts led Jillian to change creative focus. Her work is rooted in feminist politics and the need for change. Based in London, Jillian is originally from a tiny rural community in the Welsh Marches, raised on a self sufficient small holding to artist parents. Her acting work has included roles in television, film and theatre.