BET mailing list
Submit your email

BET on Twitter
Loading feed...
Charity number: 1077161
Company number: 3724349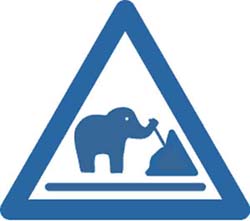 As part of Elefest the Blue Elephant comes to Southwark Playhouse with a scratch night of new works-in-progress. An evening of bite-sized entertainment featuring extracts of new writing, physical theatre, comedy and much more!
Elefest (2-5 October 2014) is Elephant and Castle's Festival. It is a celebration of the best known but misunderstood parts of London. Elefest is now in its 11th year, and the area is once again on the verge of massive change. Elefest programme celebrates the past, present and future of the Elephant and Castle. It mixes home grown with national and international talent and some that are in between… Find out more
For tickets, please visit the Southwark Playhouse website through the hyperlink at the top of the page or call 020 7407 0234 for the Southwark Playhouse Box Office.
Please note: This performance of Trunkated will be taking place at Southwark Playhouse and not Blue Elephant Theatre. The space that Trunkated is playing in is on the first floor of Southwark Playhouse and, unfortunately, owing to the nature of the building, is not accessible by wheelchair users.
Lone Rangers and One for Sorrow by Unstable Table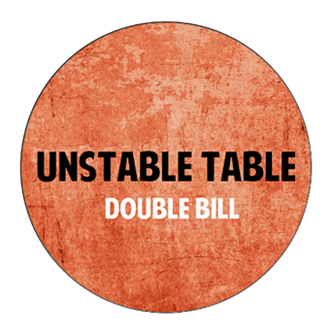 Unstable Table is a new company who aim to bridge the gap between comedy and tragedy. They will be producing a double bill of new works-in-progress at Blue Elephant Theatre from 21st to 25th October.
Lone Rangers
One female human discovers she is not alone. So does the other.
Physical comedy Lone Rangers combines clowning, monsters and a lifetime supply of shaving equipment. How will our heroines survive the first chapter of their perilous adventure?
Director: James Ivens
Devising Cast: Janet Etuk & Lily Levin
One for Sorrow
Keith has been awake for six days. He will do just about anything to avoid sleeping. He's been talking to his grandmother, even though she's dead, and now he wants to talk to us. One for Sorrow is a darkly comic audience with a man confronting his lifelong nightmares.
Writer: James Ernest
Director: Lily Levin
Assistant Director: Janet Etuk
Cast: Richard Foster-King
The Lonely Room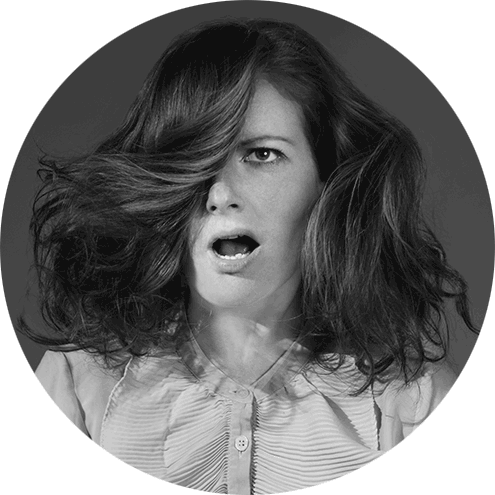 Flavia Bertram is showing an excerpt from a mime piece she is currently devising in collaboration with Eloise Carles and composer Mike Neo. The Lonely Room tells the story of two women trapped in the in-between of life and is inspired by our inner passive dreamers.
The Lonely Room is playing at Blue Elephant Theatre from October 29th to 31st with a Q&A after each performance.
Bygone by Caligula's Alibi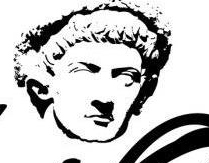 Tynan and Brandy coexist within the walls of a crumbling mansion – with only tinned pineapple and the odd animal visitor to entertain them. Day by day they act out each other's bygone memories in a desperate bid to recall what is lost and revel in the hell of it all, until one day an unexpected visitor tumbles through their door…Bygone is not concerned with now. Its about what's next.
Credits
Director - Will Cowell
Writer - Jonnie Bayfield
Brandy - Stewart Agnew
Tynan - Jonnie Bayfield
Hold Music
'Hold Music' follows technical support worker Helen through a difficult afternoon. Listening to one half of her phone conversations, we hear fragments of pleas, reminders and threats, and meet the people in her life through only her interactions with them. 'Hold Music' is a monologue that Helen does not mean to give, in the place where she is least herself.
Hold Music is the first collaboration between director Grace Gibson, writer Jack Nicholls and actor Emma Lawson.
Frieda Love
Frieda Love
Frieda Love is the alter ego of actress and musician Rebecca Kenny, exploring the world through performance art, cabaret clowning and guerrilla burlesque.
Please join Frieda tonight for:
A Dancing Heart
A Singing Fondant Fancy
A Superhero of Love
twitter: @frieda_love
Choreographer, sound editor and creative coach: Nina Von Der Werth