BET mailing list
Submit your email

BET on Twitter
Loading feed...
Charity number: 1077161
Company number: 3724349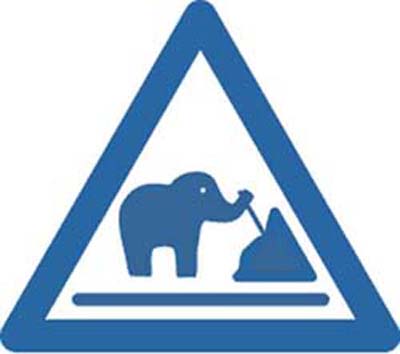 A showcase of excerpts and short works-in-progress of new material from London's most exciting artists across the arts.
Tickets are FREE and can be booked here.
A Performer Reads 'The Hunger Artist' by Franz Kafka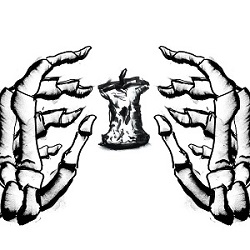 Can I tell you a story? It's called 'The Hunger Artist' by Franz Kafka. Don't worry, I'll keep it interesting.
Dirty Rascals is a theatre and performance collective led by Pavlos Christodoulou and Jeremy Wong, and is one of New Diorama Theatre's Graduate Emerging Companies 2017/18.
DEAD SOULS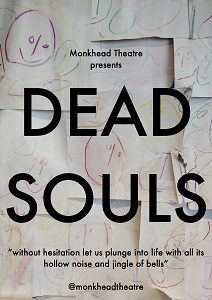 An extract from DEAD SOULS, a contemporary reimagining of Gogol's unfinished novel and epic satire of Russian society. The darkly hilarious story of Pavel Chichikov's twisted quest to acquire as many dead serfs as he can in order to fraudulently mortgage them to the government. It is a tale about the power of the Capitalist system to turn human beings into numbers, and the ways in which cynical individuals exploit this - and end up eroding their own humanity in the process.
Monkhead Theatre is a new collaboration of writer Chloë Myerson and director Nico Pimparé.
Photo credit Sivan Lavie.
CRACK/ed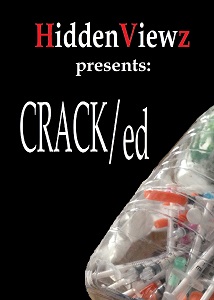 This play brings to light a unique perspective of the reality behind addiction using elements of dark humour and surrealism. Warden, a young single parent, is determined to fight to get addict son Ryan the treatment he needs before it's too late. But can Ryan escape his past or will his toxic friendship with Simon dictate his future?
HiddenViewz is a collective of up and coming creatives - highlighting political and social issues through art and performance.
Director and Writer: Rachel Mervis. Cast: Lauren Coomber as Warden, Theo Ray as Ryan, Ash Howells as Simon and Blair Gyabaah as Clive. Photo credit HiddenViewz.
Quiet Pip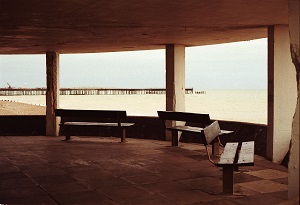 Pip is from Hastings. She's cared for her mother since her father died. She's worked in a local supermarket since she was 18. She's now 23. By chance Pip comes across The Book of Disquiet by Portuguese poet Pessoa in her local library. Pessoa's book sparks Pip to question her own disquiet and ask 'why'?
The extract being explored on the night is near the later end of the play.
Photo Credit: Jo Gale
The Performance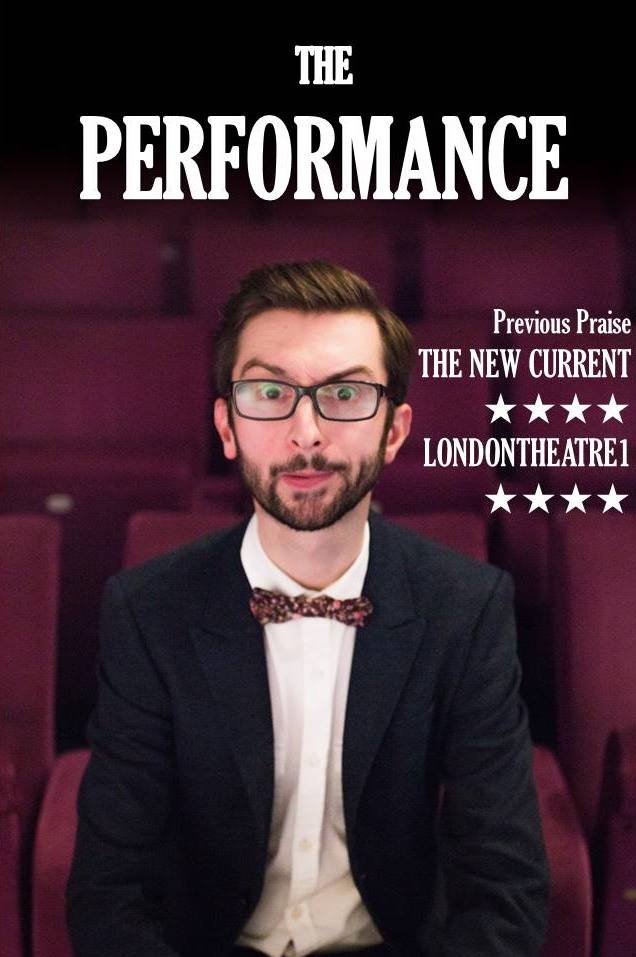 Iain Gibbons is embarking on a brand new solo show. Before its previews at the Wordsworth Fringe and Premiere at the Brighton Fringe, here is a sneak peek especially for the Blue Elephant Theatre.
Iain is just as excited to watch 'The Performance' as you are, so join him as he sits through the most spectacular, high-production piece of theatre he has ever seen. This Gaulier-trained performer, inspired by the silent clowns, plays the most annoying audience member you could ever wish to sit next to, inexperienced with the expected etiquette of theatre.
"Gibbons expressions [are] warm and full" ***** (New Current)
"Hilarious" (Wales Online)