BET mailing list
Submit your email

BET on Twitter
Loading feed...
Charity number: 1077161
Company number: 3724349
A showcase of excerpts and short works-in-progress of new material from London's most exciting artists across the arts. Physical theatre, dance, music, storytelling... A Blue Elephant season in one evening!
Something There That's Missing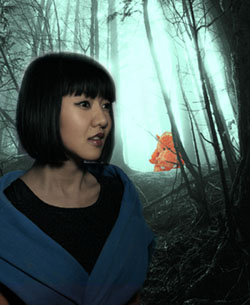 What would you risk to make your mark on the world?
A girl moves to London to write her first play, a fantastical coming of age story about adventure-seeking Mei Li who enters the magical Chinese Metaforest. There, she meets an orange hippo and together they must battle a ferocious monster guarding a treasure that could change everything.
Reality and dreamworlds collide wth memory and culture as this girl in-between creates her story – and life.
Peer into the gaping unknown as Mei Li confronts the wonderful darkness and awesome splendour of a big, big world.
Episodic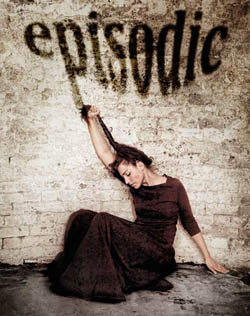 A company of artists weave a tapestry of episodes exploring the vulnerability and brutality of life in an attempt to find a balance. They find freedom of expression through multiple disciplines including movement, music, poetry and puppetry.
A Little Bird Whispered Website
"Powerlessness and silence go together." Margaret Atwood
The Flying Roast Goose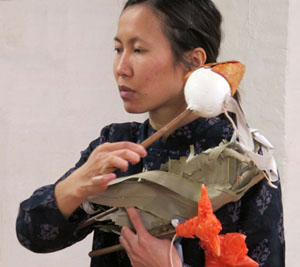 Out of Chaos in association with Yellow Earth Theatre
A moving story about food, survival and hope through the eyes of a Cantonese chef and her pet goose. The Flying Roast Goose is set in war-torn Hong Kong during the Japanese invasion in 1941. Using physical theatre, puppetry and object manipulation, this original piece tells the dark history of Hong Kong with playfulness and kitchen utensils!
Conceived by Paula Siu. Devised by the Company
Performed by Federico Bogo, Paula Siu & Mayra Stergiou
That Passed The Time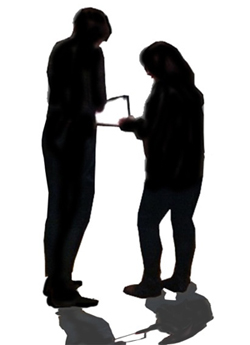 An alternative version of Beckett's Waiting For Godot, performed by two women who combine the disciplines of puppetry and physical theatre. One tall one short, the new duo invite the audience into a world where things don't always make much sense but time passes nonetheless. This adaptation will turn the text on its head and push the boundaries of Beckett's work by using puppetry to highlight the absurdity of simply watching people wait.
by Short in Comparison
Conceived and performed by Hattie Thomas and Becky Zienko
Cell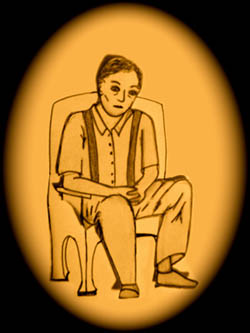 CELL is about a man's loss of physical animation through Motor Neurone Disease. We have been exploring this through the external, physically degenerative quality and the internal expansion of the mind and imagination.
Smoking Apples use both puppets and live actors together on stage with an identifiable and unique style of movement. Little Cauliflower produce touching and heartfelt productions, often using large elements of kinetic set-design in their shows.
Smoking Apples and Little Cauliflower are writing a blog to keep track of their process so far on this project, you can read it here
Smoking Apples and Little Cauliflower have been undertaking a collaborative process of thought and puppetry to bring you CELL, it has been generously funded by Arts Council England.
The Ebony Horse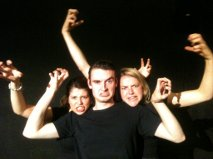 by Hammer & Tongs Theatre
Scheherazade is on the brink of execution and has so far managed to delay her beheading by enthralling the King with stories. This piece is taken from a larger production of the 'Arabian Nights' and follows one of Scheherazade's stories, 'The Ebony Horse'.
Performers: Charlotte Reid, Rory Stallibrass, Josh Stamp-Simon, Emilia Petryszyn and Avita Jay
Musician: George Mackenzie-Lowe
Director: Jennifer R. Lee