BET mailing list
Submit your email

BET on Twitter
Loading feed...
Charity number: 1077161
Company number: 3724349
A showcase of excerpts and short works-in-progress of new material from London's most exciting artists across the arts. Physical theatre, dance, music, storytelling... A Blue Elephant season in one evening!
You and Me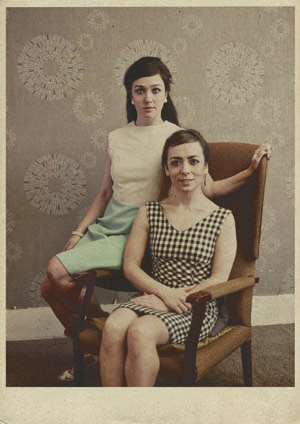 Little Soldier Productions presents a rose tinted window into the lives of two elderly sisters who have spent their entire existence together and now face their final years cut-off and isolated from the world. Sharing fantasies, memories, anxieties and fears, we see how this couple cope with an ever‐changing reality and cling on, in very different ways, to what they know as home. Performed by two Spanish Actresses, it directly draws from their own roots, cultural identities and languages. Adapted from an absurd text, You and Me is underscored by music, movement sequences and physical comedy.
Writer: Roger Simeon
Performers: Merce Ribot and Patricia Rodriguez
Director: Bryony Shanahan
Rob Marr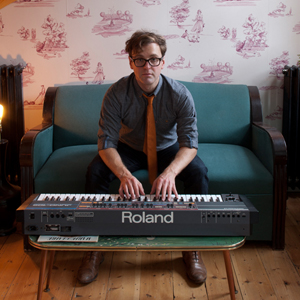 South Londoner Rob Marr has headlined gigs at the Roundhouse and Ronnie Scott's, been supported by The Noisettes' Jamie Morrison on drums and Gorillaz' Al Mobbs on bass & had airplay on BBC 6 Music from both Cerys Matthews & Tom Robinson. His lyrics feature kitchen-sick narratives & eccentric takes on day-to-day life in the world's most exciting city, inspired by the writers Raymond Carver and Annie Proulx. His music is a mixture of classical piano, hip hop, blues and soul, hymns & Britpop. His aim is to play every county in England and every country in Europe before the UK devolves and the Euro collapses.
Me, Myself and I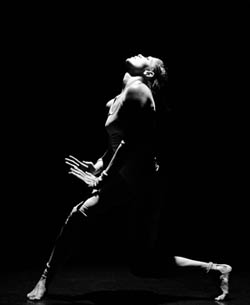 Set to haunting music created by composer Sarah Sarhandi and atmospheric lighting by Antony Hateley, Threads Dance Company present scenes from 'Me, Myself and I' exploring the notion of being alone. Firstly as the solitary, lonely figure. Secondly craving solitude, whilst being hounded by thoughts and people. And lastly to be contentedly alone, even within a crowd of people. Choreographed by Elizabeth Peck, this solo reaches into the depths of loneliness examining the conflict of despair and hope it stirs within.
Concept and Collaboration: Sarah Sarhandi and Elizabeth Peck
Choreography: Elizabeth Peck
Music and Viola performance: Sarah Sarhandi
Ney: Jan Hendrickse
Lighting: Antony Hateley
Dancer: Elizabeth Peck
Rémy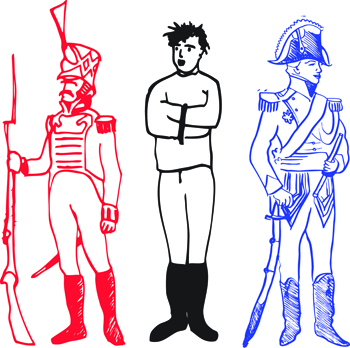 Everything I Own presents one man's journey through Napoleon's wars.
Rémy is French, lives in a prison cell, and isn't quite sure how old he is. He's good at gardening and once tried to somersault off the back of a galloping horse. Best of all Rémy tells stories; stories of foolish kings and tiny emperors, bouncing bullets and shapeshifting circus girls. Anything can happen in a war, after all. Don't believe him? You will.
Created and performed by: Claire Gaydon
MIND MY STEP
How much are we able to stop an accident from happening? When do the rules that are created to protect us start to prevent us from functioning? This new piece by Energinmotion Theatre Company explores Health and Safety policies and how they could affect our private lives.
Using highly skilled movement work combined with text, the company aims to highlight an area of our world that is both dark and comic by turns.
Created by: Energinmotion Theatre Company
Boy in Darkness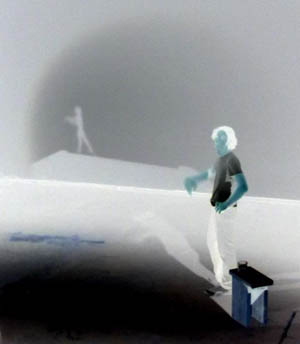 The Blue Elephant continues its association with celebrated writer Mervyn Peake with a one-man adaptation of 'Boy in Darkness', one of only two novellas he wrote. Storyteller Gareth Murphy brings Peake's unique imagery and vivid language to the stage in this unnerving episode of Gormenghast hero Titus Groan's teenage years.
Written by: Mervyn Peake
Performed by: Gareth Murphy