BET mailing list
Submit your email

BET on Twitter
Loading feed...
Charity number: 1077161
Company number: 3724349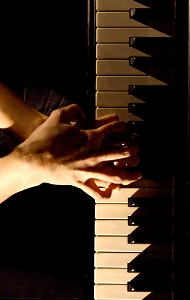 Sisyphus Distressing is an experimental music and theatre show, built around the myth of Sisyphus, as it was seen through the eyes of Albert Camus. Devised by Gregory Emfietzis, Sisyphus Distressing focuses on the values, ethics and struggles of modern society, inspired by the well-known myth. A highly emotional sonic journey, melded with a variety of non-musical elements, including drama, lighting, movement, and video. The show is supported by the Arts Council and the Hinrichsen Foundation.
The Metapraxis Ensemble is a flexible group of musicians and collaborators. Their productions focus on presenting contemporary music structured around narratives, and reinforced by extra-musical elements. Metapraxis events have taken place in venues such as IKLECTIK, Cafe Oto, LSO St Lukes, The Space, TripSpace, Iris and Chelsea Theatres.