BET mailing list
Submit your email

BET on Twitter
Loading feed...
Charity number: 1077161
Company number: 3724349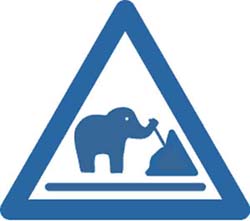 Join us for a rehearsed reading of Parvati's Dark Children by Ramneek Singh, one of the winning plays in our recent play-writing competition.
Set against the backdrop of the Maoist insurrection in the jungles of Bastar, and drawing on mythology attributed to the Gond tribals, Parvati's Dark Children is a play about betrayal, resistance, and expropriation - of land, mythology and worldview. Calibrating themselves on the spectrum of political resistance, a human rights lawyer, his daughter in love with a Maoist rebel, a tribal woman in solitary confinement and a tribal jail guard, renegotiate their positions, creating a vital argument between liberalism and anarchism, pragmatism and idealism, violence and non-violence, cynical and reactionary positions, and above all, between settler cultures and the indigenous way of life.
Tickets are FREE. To reserve your place via Eventbrite, click here.