BET mailing list
Submit your email

BET on Twitter
Loading feed...
Charity number: 1077161
Company number: 3724349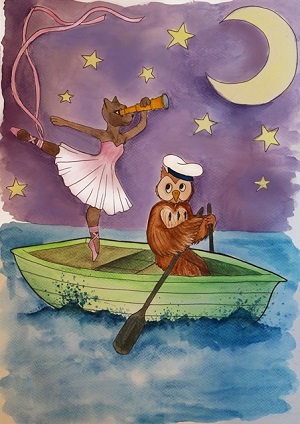 Both shows are now SOLD OUT. We apologize for any inconvenience.
They danced by the light of the moon, the moon….
This gorgeous new ballet takes a fresh and humorous look at the famous Lear poem. Once again, Let's All Dance combines fantastic dancing, beautiful costumes and crystal clear story telling to engage and delight young audiences.
Perfect for 2-9 year olds, families, and children with special needs
"The performance was truly magnificent, wonderful! Enjoyed by all, especially my 6 year old granddaughter." - Kristina Attwood, Oxford
"5 stars, my boys (6&8) always enjoy your shows! Thank you." - Tina Hills, Canterbury
"I thought it was amazing... It made me feel happy, I want to come again." - Florence, age 4, Guildford