BET mailing list
Submit your email

BET on Twitter
Loading feed...
Charity number: 1077161
Company number: 3724349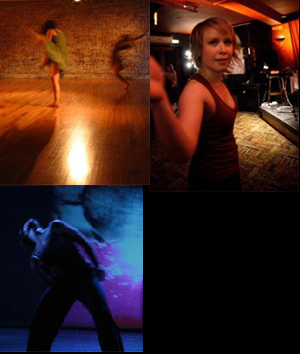 Marks That Behold
Sylvia Ferreira Dance Company
Director & Choreographer: Sylvia Dos Santos Ferreira
Musician: John Chambers
Dancers: Lorraine Smith, Jacqui Johnston & Wang Chen Chang
Marks that Behold has enticed and embodied the dark and light images of the Catholic religion. The work explores the dancers' and choreographer's interpretation of those images. The piece does not attempt to make a statement about the religion: that is what the audience is there for…
Bäzarre
Being Small Dance
Directors: Bruno Mathez, Lizzie Sells & Maria Svensson
Performers: Lizzie Sells & Maria Svensson
Composer: Benoit Seyrat
Film Designer: Bruno Mathez
Being Small Dance's latest work is inspired by Lewis Carroll's Alice's Adventures in Wonderland. First performed at Abundance International Dance Festival in Sweden in 2007, this new adaptation sees two dancers and a video artist experimenting more abstractly with the notions of dreams and surrealism.
Six Litres of Air
cupboarddances
Choreographer: Katja Nyqvist
Composer: Jacob Shirley
Performers: Katja Nyqvist & Jacob Shirley
Six Litres of Air explores the idea of breath as a rhythmic stimulus for movement and sound. It is a collaboration between a dancer and a musician playing the electric cello.