BET mailing list
Submit your email

BET on Twitter
Loading feed...
Charity number: 1077161
Company number: 3724349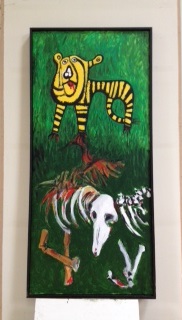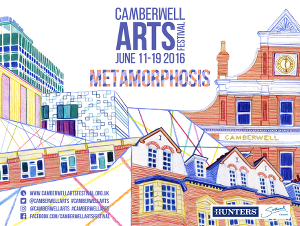 Keith's first exhibition after leaving art school was of landscapes (1958). He moved to London as a member of the Free Painters and briefly produced abstracts before exploring the visual relationships between maps and landscape. He was a printmaker in the 1990s before moving on to make figurative ceramic sculptures and showing them with the London Potters. He moved to Camberwell in 2013 to a house with a studio, while still making ceramics, but struggled for direction.
Keith turned 81 in December 2015, and looking at his children's drawings, became inspired by their particular perceptive nature and in 2016 the creative surge has resulted in over 50 paintings and prints. This exhibition is a representative selection, as part of the 2016 Camberwell Arts Festival.
It is open pre and post show and by appointment during the week. Please call us on 02077010100 if you would like to call in to see it.