BET mailing list
Submit your email

BET on Twitter
Loading feed...
Charity number: 1077161
Company number: 3724349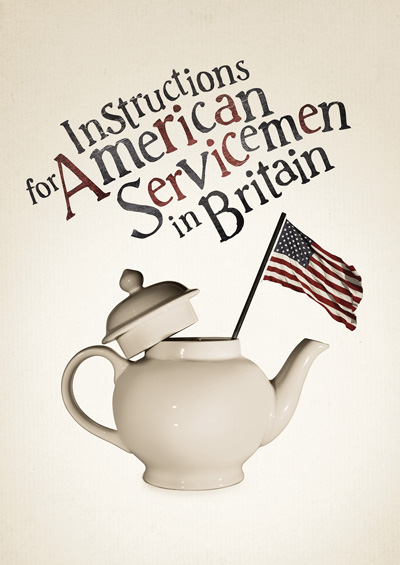 "It's 1942 and a horde of Yankee servicemen have just arrived in England - where the locals speak a strange dialect, boil all their food, and talk endlessly about the weather. The Americans see the Brits as a strange race. Get ready to judge for yourself in a night of joyous laughter and downright silliness as a crack team of experts attempt to explain the rules of British life.
This rib-tickling new show for adults and families is from the creators of 'Winston On the Run' (★★★★★ WhatsOnStage) and 'Dr Brown Because' (★★★★ The Times, The Sunday Times, Time Out).
Inspired by the 1942 pamphlet given to GIs on their way to Blighty, the show will take the audience back to the British home front, where two American officers have been charged with explaining British life to their recently arrived countrymen. The problem is, they've only just arrived themselves! Will the plucky team succeed in explaining the quirks and customs of everyday British life? Or will Hitler's propaganda split the allies asunder? The future of the free world hangs in the balance.
Adapted with kind permission from the Bodleian Library's publication.Instructions for American Servicemen, 1942.
This is a free work-in-progress preview performance before Instructions for American Servicemen in Britain begins a national tour.
Recommended for ages 10+
This is now fully booked. If you would like to be put on the waiting list, please email boxoffice@blueelephanttheatre.co.uk